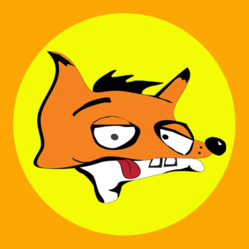 (PRWEB) January 12, 2012
Chicken Kaos is the new game being featured this week on iPhone and iPod devises. This fun new game presents the brand new adventure and the ultimate showdown between the good and the evil – between the foxes and the chickens. And while one may intuitively think that the game is about foxes chasing chickens, such though would be completely wrong as that is not what Chiken Kaos is all about.
In Chicken Kaos, little fox Arsi's mission is to catch as many eggs as possible that angry chickens throw at him. A player controls Arsi by tilting the device sideways, so that the foxy can catch the eggs or avoid evil eggs that can electrocute him. Extra points are earned by catching golden eggs, foot-kicking little chicks in the butt, or exploding the chickens.
The game was designed and developed by Grizzly Bunny Inc. Characters were designed by one of the most acclaimed artists and designers in Ukraine, Arsen Chelidze. Mr. Chelidze's painting have been featured at exhibits in Odessa and Kiev as well as purchased by many prominent Ukrainians. His interior design projects as well as architectural works are seen throughout numerous cafes, bars, restaurants, and hotels in Ukraine and Russia. He has also undertaken furniture design in recent years. More information about artist is available on his website at http://www.chelidzen.com.
The game is cute and simple, suitable for all ages. Difficulty increases with higher score and eggs begin to fly faster. Some of the highlights of the game include 9 achievements (easy to really hard!), retina display graphics, unreal physics, cute characters, and awesome explosions.
It is available on Apple AppStore for .99 cents only! Chiken Kaos on AppStore
# # #