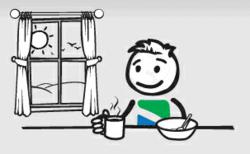 London, UK (PRWEB UK) 12 January 2012
But with the state of the UK economy coupled with many retailers acknowledging that consumers intend to cut back on spending this year, it's predicted that as a result, there seem to be even better bargains than usual up for grabs.
But it doesn't matter how many bargains are on offer if there isn't the cash on hand to take advantage of these great January deals. Which is where Lending Stream could help. And although the process of borrowing from Lending Stream has been made as easy as possible, consumers need to consider the decision carefully – because of the nature of short term loans, such loans should never be used as a primary financial vehicle, but rather as a short-term solution where the flexibility of immediate cash is weighed against the additional cost of procuring such a loan – it's a great way to grab some amazing bargains, but anyone taking a short term loan needs to make sure the loan can be paid back as soon as possible.
And it's worth doing research to make sure the best deal possible is being had. As well as checking out Google shopping, it's worth checking for bargains on ebay and other auction sites. Amazon.co.uk also has a great reputation for getting great deals at knock down prices.
Tips on where to find the best bargains can be found on Lending Stream's top ten bargain grabbing websites, and happy shopping!
1. thejanuarysales.com
2. amazon.co.uk/List-for-January-Sales/lm/R35DJLJZNY1ZPQ
3. moneysavingexpert.com/deals/high-st-sales-diary
4. viewlondon.co.uk/whatson/january-sales-shopping-london-feature-roundup-4324.html
5. housetohome.co.uk/articles/advice/how_to_buy/January_sales_2012_-_best_on_the_high_street_170352.html?subslug=
6. marketoracle.co.uk/Article32396.html
7. campaya.co.uk/news/content/top-5-uk-january-sales-shopping-trip-destinations
8. virgin-atlantic.com/gb/en/ideas-lowestfares.html
9. mydaily.co.uk/2012/01/03/january-sales-shopping/
10. which.co.uk/news/2012/01/january-sales-deals-top-bargains-for-your-home-275884/
If any consumers are in need of some fast wonga to capture that January deal, Lending Stream (http://www.lendingstream.co.uk ) can help.
About Lending Stream
Lending Stream is an online lender formed with a single mission: to make payday lending more straightforward and understandable for consumers. Lending Stream offers emergency cash loans with the additional benefits of convenience, quick approval, world-class customer service and a genuine understanding of how important an emergency loan may be. No faxes*. No stringent loan requirements. And no frustratingly long waiting times. Lending Stream is registered with the Information Commissioner's Office (Data Protection No: Z1451218) and hold a Consumer Credit License (0620194). We are registered in England (No. 6648787).
For more information please contact
Bill Hunt Public Relations
Bill Hunt
tel: 07956 531515
email: bill(at)billhunt(dot)co.uk
###