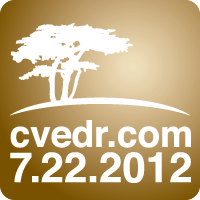 Irvine, CA (PRWEB) January 11, 2012
Mr. Ball, an Austin, Texas-based trial law technologist and computer forensics expert, is a world-renowned thought leader in eDiscovery. He will address one of the most critical issues facing today's legal profession: Persuading attorneys to learn information technology skills to uphold standards of advocacy and better serve their clients.
"Effective, affordable eDiscovery is no harder than learning to try a lawsuit ... and no easier," said Mr. Ball. Attorneys know it takes years of effort to learn courtroom skills, yet many expect to master eDiscovery in a few hours. Mr. Ball hopes to encourage them to "get their hands dirty with data," noting that events like the Carmel Valley eDiscovery Retreat (CVEDR) are needed to allow the exchange of ideas amongst eDiscovery professionals. He adds, "I'm looking forward to seeing old friends and making new ones in a setting that is one of America's loveliest places."
Mr. Ball is one of the most sought-after presenters in the eDiscovery industry. He is a prolific writer and the recipient of numerous awards. Mr. Ball's work has been featured in national media outlets such as The New York Times. His passion is educating legal professionals about the powerful tools they can use to offer cost-effective discovery solutions for their clients.
"We are proud to have Craig Ball join us. He is one eDiscovery's best visionaries," notes Mr. La Cour. "Between Mr. Ball's keynote address, the panel sessions, and the networking opportunities, this year's retreat is shaping up to be much bigger than the 2011 retreat that took place several months ago in July. I'm extremely pleased with the progress we have made thus far, " notes Mr. La Cour.
Mr. La Cour understands the need for eDiscovery professionals to stay on top of technologies, keep abreast of industry trends, and have plenty of opportunities available for them to learn from their peers. He is committed to providing the best conference experience possible in the eDiscovery industry. He created the Carmel Valley eDiscovery Retreat (CVEDR) as a forum to address the most pressing and complex issues in the ever-changing global eDiscovery marketplace.
The Carmel Valley eDiscovery Retreat (CVEDR) is Northern California's premier eDiscovery event. It features highly respected thought leaders from across the U.S. offering their advice and insight. It brings together people in a luxurious resort setting with a touch of classic Hollywood glamour, surrounded by the magnificent beauty of California's Carmel Valley. The Carmel Valley eDiscovery Retreat (CVEDR) is helping drive the evolution and growth of eDiscovery today.
For more information, contact Chris La Cour at clacour(at)cvedr(dot)com.
# # #