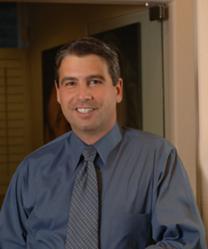 San Francisco, CA (PRWEB) January 11, 2012
Dr. Nick Levi, DDS, leading dentist in San Francisco, is the newest member of the elite Haute Living Haute MD Network. An exclusive invitation-only group, the doctors representing the network are at the pinnacle of their industries. Dr. Levi was handpicked for his exceptional skill in aesthetic and digital dentistry. He founded the California Center for Aesthetic Dentistry in 2002, and it has since become the premier center for aesthetic dentistry in San Francisco. His office features only the most current technology and state-of-the-art commodities, proving Dr. Levi's dedication to his patients. Dr. Levi's experience and expertise have earned him a place amongst the top 2% of Invisalign providers in North America. Haute Living Magazine will feature Dr. Levi as an exclusive Haute MD.
Read more about him on Haute MD: http://www.hautemd.com/doctors/dr-nick-levi-dds/
About Haute MD Network
The exclusive Haute Living Haute MD Network is made up of the most prestigious doctors across the US. Doctors are revered and invited for their skill in one of nine specialties: Breast, Face, Smile, Nose, Skin, Body, Bones, Hair, and Lasik. The Haute MD blog is frequently updated with groundbreaking news, trends and events in the industry, and is the ultimate source for finding the best doctor in your area. Visit http://www.hautemd.com today.
About Dr. Nick Levi, DDS
Dr. Nick Levi attended the Dental School of the Medical University in Sofia, Bulgaria. He was merely 23 years old when he finished the 6-year training program and earned a DDS degree. He later wrote the Bulgarian textbook of orthodontics, titled Orthodontics 2000, in which he shared his knowledge with future dental students.
In 2002, Dr. Levi founded the California Center for Aesthetic Dentistry, renowned in the San Francisco community for its excellence. His facilities are equipped with only the most high-tech and up-to-date machinery and technology.
Dr. Levi has been featured on the ABC show "Extreme Makeover" and is currently the expert dentist on the "Extreme Makeover" 101.3 radio show in San Francisco. He was also highlighted in the Best of the Bay" and the "150 Best Doctors" issues of San Francisco Magazine.
###