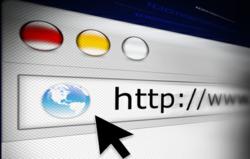 It was a pleasant surprise to find so many ways that people can benefit from temporary medical insurance.
Santa Rosa, CA (PRWEB) January 13, 2012
KQ Insurance Services is now selling temporary health insurance plans. This online medical benefits agency, known for selling individual and group health plans, launched a new page this week on their website about short term health insurance. This new product offering from the carrier, HCC Medical Insurance Services, enables the agency to offer temporary coverage to clients who need benefits right away or who need a health plan to fill a gap in coverage.
Being at the right place at the right time has paid off for KQ Insurance Services. March 2011, the company received an unsolicited application for short term health insurance, a product they did not offer at the time. Upon receiving the application, Esmeralda Mercado approached the CEO, John Hansen, about adding temporary health insurance to their product offerings. Hansen gave her three words that set the wheels in motions, "Go for it!"
Very quickly the staff at KQ Insurance Services wondered why they hadn't moved on this sooner. "It was a pleasant surprise to find so many ways that people can benefit from temporary medical insurance," said Group Specialist, Holly Davies. "Not only does it dovetail nicely with products we offer, it also meets a variety of medical insurance needs of the general public. For example, it's a good filler plan for someone who is in between jobs, or is waiting to finish their employment probation period for health benefits, or is waiting to find another option to COBRA and other expensive medical coverage."
Health Benefits Specialists at KQ Insurance Services are excited about this additional product they are now able to offer their customers. According to Benefits Specialist, Bessie Starkey, "Short term health insurance gives people major medical protection while they do not yet have a permanent solution to their healthcare needs. Essentially, temporary health coverage buys time for customers who are between plans."
Beyond increasing product offerings and enabling KQ to improve their customer service, offering temporary health insurance has also increased the profits of the company. KQ now receives on average around $300 per month in commission checks from HCC, their short term health insurance carrier.
About KQ Insurance Services
Since 2005, KQ Insurance Services has ranked as one of the top online individual and group health insurance agencies. The company consists of benefits specialists who provide personalized insurance services to individuals and businesses needing assistance with enrollment, quotes, and health plan questions.
###