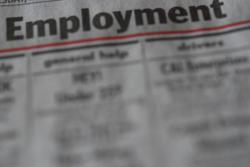 The more you decorate yourself, the more employers will recognize you.
New York/Stratford, CN (PRWEB) January 17, 2012
AboutMe provides a free domain name (http://www.hostfiniti.com/aboutme) for a personal web site, web hosting, free site-building tools, thousands of design templates and assistance from a professional web designer for just $19.99 per year.
According to HostFiniti's Sales Director, En Chen, "Hiring managers see dozens of resumes every day from people hoping to get an interview and a job. However, today the world of employment is on-line, which makes paper resumes a bit outdated. We believe we can help job seekers get excellent visibility on-line with a professional, personal website that allows them to post their resume, as well as samples of their work, details on the kind of projects they have worked, references from supervisors and managers…and any other material each person feels will help them in their job search. AboutMe makes job seekers more visible on the web, and improves their chances of landing the job they are seeking."
Unlike social networking sites that force people to fit their information into a pre-defined format, HostFiniti's AboutMe service allows—in fact, encourages—job hunters to present their career and educational backgrounds in a creative, open style. Using the free site builder tools with assistance from a professional web designer, each person can have their site up and running in a day's time, or less. The free domain name can be .com, .net or .info, and is registered for one year.
The company also provides a robust suite of web hosting services to small businesses. These include...

Domain name registration
Web hosting
SSL certificates
Free professional web design services
Secure backup service
Optional advertising guidance to clients, including advice on where to advertise the client's specific products and services, and help running on-line ad campaigns.
Free technical support 24x7 via text, email, phone and online chat.
Security Camera – for retailers and other brick and mortar businesses, HostFiniti securely links a client-provided web cam to the client's web site, giving the owners continuous visibility into daily activity at the place of business.
About HostFiniti
HostFiniti has provided web services to small business clients worldwide since 2007. The company differentiates itself by delivering real partnership benefits to its clients, including free web design services, free tech support and low cost advertising assistance. The company delivers cPanel site configuration and management software, and runs Intel Xeon Processors with RAID 5 storage and redundant backup. HostFiniti guarantees a 100 percent uptime SLA. For more information: http://www.hostfiniti.com.
###