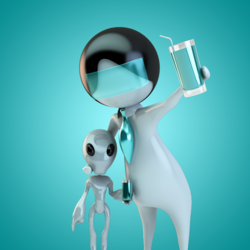 Ezgobz offers a new service that will help to generate traffic and promote brand.
New York (PRWEB) January 18, 2012
New service announcement. Create an affordable video content by using everyday tools.
Research shows that the average internet user spends more than 50 hours a month watching online videos. It approves the famous aphorism that a picture is worth a thousand words.
In today's reality online video is the most effective promotional tool in an overcrowded marketplace! Ezgobz's creative team announced the new service that will help small businesses to create video content at a very affordable price. Moreover, the client will participate in the content creation by providing photo materials that will be used in clip's creation. Ezgobz offers entertaining, engaging and informative online solution for a fixed price of $499.00.
Experts say that engaging the client in video creation is instrumental in creating original video. In today's changing reality having a camera built into the phone renders a unique opportunity to create original materials for the video content. Ezgobz suggests to put this material for commercial use.
Ezgobz will turn these photos into a slick, professionally crafted presentation that any business will then proudly share with the world through popular social networks such as Youtube, Facebook, Vimeo, Twitter and others.
Ezgobz's creative team are trained professionals with decades of hands on experience in the field of film-making, advertisement, animation, music production and industrial videography. The combination of the right elements such as emotionally engaging and properly structured script; professional voice over and high end audio production; pro grade editing; captions and special effects; proper formatting and encoding for major web streaming platforms will evolve into a professional video presentation.
About Ezgobz:
A New York based marketing firm, Ezgobz has extensive knowledge in most up-to-date marketing techniques that fit wide range of businesses. The firm uses its creative talents and extensive knowledge to build a strong branding, a formidable market presence and a distinguishing identity for its clients. To learn more about Ezgobz, please visit http://www.ezgobz.com.
###