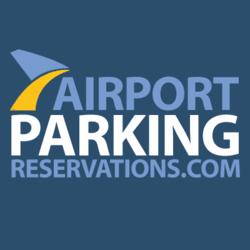 Suffield, CT (PRWEB) January 13, 2012
Airport Parking aggregator AirportParkingReservations.com believes that a new year means new opportunities to travel, and expects U.S. travelers to take to the skies more frequently -- for business and leisure -- than they did in 2011. U.S. air travel increased by approximately 6 percent in 2011, and that trend is likely to continue into 2012 as Americans schedule more trips and increase their travel budgets.
AirportParkingReservations.com, which offers an off-airport parking comparison shopping service, saw an upturn in reservations at many markets. Owners believe the trend will be supported by increased enplanement figures at many major airports when they are released later by the Department of Transportation later this year.
According to TripAdvisor's annual travel trends survey, 79% of respondents said they will spend a minimum of $3,000 on travel in 2012 and 57 percent will spend $5,000. These bigger travel budgets will be necessary since airfares are predicted to continue on their ascent now that there are fewer airlines in the market.
The trend toward higher prices was already evident in second quarter of 2011 when the average domestic fare rose to $370, an 8.5 percent increase from the previous year, according to the U.S. Department of Transportation's Bureau of Transportation Statistics. American Airlines' recent bankruptcy announcement illustrates the industry's financial woes, which will continue to be passed on to travelers in the form of steeper fares in the coming year.
New mileage-based reservation fees will also take effect this year, adding to the price tag of air travel. Fortunately, the Department of Transportation's new rules on disclosing all airline fees up front are scheduled to begin the first few months of this year.
Domestic travel probably won't be too hampered by the fees and fare increases, as the U.S. Travel Association is expecting a moderate increase of about 1.5 percent in domestic travel this year. Rather than canceling trips, more travelers may be on the hunt for deals on travel and airfare. The good news is that there are still numerous ways travelers can balance out the increases and save money on air travel in 2012, including booking trips as early as possible (the best airfares are usually available three weeks or more in advance), using online travel comparison sites for booking reservations; and traveling during off-peak days and times.
Those driving to the airport can also get a deal on their parking by using AirportParkingReservations.com. AirportParkingReservations.com saves travelers time and money by providing guaranteed parking at an affordable price. Travelers can also save money by joining AirportParkingReservations.com's Airport Parking Rewards program, which allows members to earn Parking Points redeemable for credits toward future reservations.
With more than 2 million reservations made and 200,000 user reviews, AirportParkingReservations.com provides exclusive off-site parking deals that customers won't find anywhere else!
For more information on AirportParkingReservations.com, please contact Andy Maclean at andy(at)airportparkingreservations(dot)com.
###