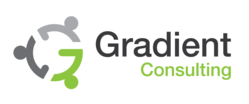 Gradient's MD Stephanie Snaith commented "I am delighted to celebrate our 15th year. Helping companies select and implement ERP systems is what we do best and what we are known for so I am sure that we can continue to be equally successful in the future"
Manchester, UK (PRWEB UK) 13 January 2012
Research has shown that most successful manufacturing, distribution and service companies now rely on ERP and business information systems to help manage the business and drive growth and profitability. Leading UK ERP consultants,Gradient Consulting, have launched a new web site and a range of specialist services aimed directly at those companies that are looking to either select an ERP system, require help with an ERP implementation project, or are looking to work better with an existing system.
Gradient understand that an ERP system is a major investment decision for most companies and that some will struggle to select the correct system for their business from a range of potential vendors all offering similar functionality. The new website outlines the specialist services they offer including ERP system selection, ERP project management and troubleshooting.
As ERP consultants Gradient have always been keen to promote the concept of a sustainable business and the role that information systems can play in supporting a sustainability agenda. Gradient have developed a diagnostic tool that looks at every aspect of the business, along with the functionality of your ERP and other systems, to address such areas as planning, procurement, logistics etc. and drive improvements from a sustainability perspective.
In addition Gradient have recently announced that they are the only UK organisation trained to implement the SMARTweb application, a cloud based tool that allows organisations to monitor performance and efficiencies for their assets and measure and track their carbon footprint. Gradient are working in partnership with the developers, Village Green Global Inc, to introduce the tool to the UK. It provides recommendations to companies on how they can make significant savings annually through asset and energy management and can work as standalone software or integrated into ERP and other business systems.
About Gradient Consulting
Established in 1997 Gradient Consulting have built up a formidable reputation for providing businesses with specialist services and practical, impartial advice on how to select, implement, and work better with their information systems. Gradient are well known and respected by all major ERP vendors that service the UK and Europe however they remain fiercely independent. They are based in the NW of England but have helped companies throughout the UK and as far away as China and the US. For more information please visit http://www.gradientconsulting.co.uk, or contact Margaret Madden, Business Development Manager, on +44 (0)1282 463710.
###