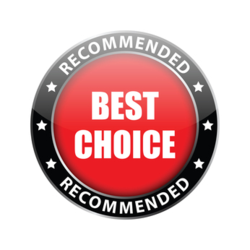 Whether someone needs money, help, or support, we aim to provide it and make a difficult time easier.
Fort Lauderdale, FL (PRWEB) January 12, 2012
Since the financial meltdown of 2008-2009, more Americans are having to deal with a bad credit history that prevents them from traditional credit card qualification approvals. The web's leading bad credit consumer resource site, has revised its recommended top prepaid credit cards for people with bad credit that offer guaranteed approvals and instant access to flexible credit.
ReallyBadCreditOffers.com provides offer comparisons and financial guides that have helped hundreds of thousands visitors since its inception in 2005. The site reviews various offers that provide help to people following a financial emergency or hardship and connects people to instant loan offers, credit repair, or bankruptcy help depending on need.
In addition to the quick comparisons of prepaid credit card offers the site has a recommended list of unsecured credit cards that are easy to get approved for those not interested in a secured credit line. The websites stated goal is to help connect people with the help they need, fast, when they need it most in order to make the process of rebuilding as hassle free as possible.
Financial expert Ariel Pryor said, "In today's world, one can hardly function without a credit card. They are required to purchase airline tickets and for most hotel reservations. Because of the financial crisis and the restrictions in credit that came with it, there are millions of Americans with poor credit scores that are looking for the benefits of a credit card but cannot get approved from the big firms." Ariel added, "It is our goal to provide information so that people with bad credit can compare the rates and find the best credit card for their particular needs."
The site also features comparisons for loans of all types including home loans, refinances, debt consolidation loans and credit repair services catering to the credit score burdened consumer.
"It our priority to be the best one-stop consumer resource to help people traditionally denied financing. Whether someone needs money, help, or support, we aim to provide it and make a difficult time easier." Ariel Pryor said. "The American consumer has been dealt one blow after another in the current financial environment, and we want to help those that want take control of their financial life, by making it as easy and uncomplicated as possible."
About ReallyBadCreditOffers.com
The team has been a leading online resource for people facing money problems and financial hardship. The staff searches out the best interest rates, loan amounts and service offers so that it can recommend prepaid credit cards for bad credit, emergency loans, credit repair and bankruptcy services.
Contact:
Ariel Pryor, Financial Expert
http://www.reallybadcreditoffers.com
(520) 344-2001
###