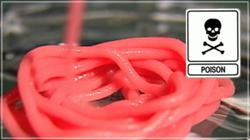 our focus should squarely fall on how to get the right legal assistance in this case
San Diego, CA (PRWEB) January 17, 2012
The media spotlight is often a double-edged sword. No one knows this better than the Jackson family. And yet, gossip and rumor-mongering aside, the real story here is being overlooked according to Sean Burke of AttorneyOne (http://www.attorneyone.com).
Michael Neerman, an investigator at the North Texas Poison Control center, had diagnosed an unexplained illness in a denture wearer as zinc poisoning.
A study, done in Dallas and published in the Neurology medial journey, linked neuropathy in three patients to excess zinc from denture paste. Since then, various researchers have reported relative findings.The US Food and Drug Administration (FDA) issued a warning in October 2011, about the risk of adverse events, including nerve damage, linked to overuse of denture adhesives. http://www.attorneyone.com/denture-cream/
AttorneyOne.com, a recognized authority on law, provides helpful advice and simple solutions so that, in case of denture cream poisoning, someone can easily and inexpensively deal with it. As Mr. Burke, director of Media Relations for AttorneyOne.com, added, "What all this information really illustrates is that zinc poisoning threat from denture cream remains. Denture Cream users contact us on nearly a daily basis who are just connecting the dots. For that reason, our focus should squarely fall on getting the word out and assisting people in finding the right legal assistance".

In February 2010, GlaxoSmithKline, the company behind Poligrip, sent a "Dear Doctor" letter. The letter warned doctors that the excessive use of denture cream could be dangerous.
In a June, 2008 study published in the Journal of Neurology, authors speculate that using denture cream in large amounts caused neuropathic symptoms in four patients. The leading researcher in the study, Dr. Sharon Nations, mentioned that "The patients were using at least two tubes of denture cream a week…So, it was long exposure to very high amounts of denture cream that led to their problem."
On October 3, 2011, the FDA issued a warning to consumers regarding the overuse of zinc-laden denture creams. According to this warning the overuse of zinc-containing denture adhesives can lead to adverse events such as nerve damage, numbness or tingling sensations.
For additional information regarding denture cream and zinc poisoning including how to get in contact with legal council please visit AttorneyOne.com. http://www.attorneyone.com/denture-cream/
Headquartered in San Diego, CA Attorney One was founded in 2004 and is not a law firm. They offer a nationwide legal service which helps consumers find the best representation for their legal needs. Checkout earlier legal news from us at http://www.prweb.com/releases/2012/1/prweb9091859.htm.
# # #