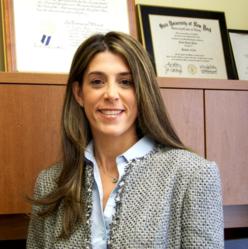 Westchester, N.Y. (PRWEB) January 18, 2012
For many Americans, living with debt became a way of life long ago. Having a balance on their credit cards was just another part of the game. In today's world of continued economic instability, however, those days are indeed past. Job insecurity, rising costs and worries of an uncertain future have spurred many to to take control of financial situations by resolving debt in the New Year.
According to CardWeb.com, the average U.S. household with at least one credit card has approximately $10,700 in credit card debt. Like gaining weight, accumulating debt is not usually something that happens overnight. Abolishing debt takes time, too, and a real commitment. Take a deep breath – it is possible – and more than worth the effort.
There are many steps to take before emerging victorious from the stress and burden of a current debt situation. Start slowly. Following the tips below is a good place to begin, "once you have, you'll be on the path to a debt-free lifestyle and financial freedom."
Step One – Take Control
Know the type of debt that you have – secured or unsecured. A secured debt is one that can be taken away should you fail to pay (a house, car or boat, for example). Conversely, an unsecured debt is a loan not secured by any underlying asset or collateral. It poses a greater risk for the lender and, for this reason, carries a higher rate of interest. If you are not sure whether your debt is secured or unsecured, simply contact the creditor and ask.
Once the type of each your debts have been determined, calculate the total amount you owe to all of your creditors. Go through all paperwork, bills and statements you have. Create a chart outlining each debt and its current balance. Now the numbers are clear and right in front of you. Although this may seem frightening at first, it's also empowering.
Step Two – Reality Check
Get a good look at the "real picture" of your finances. Maybe up until now making minimum payments on multiple credit cards has worked for you. Failing to look at the current balances due each month, however, has only taken you further into the abyss of debt. It's time for a change in the New Year.
For the next 30 days write down every single thing that you spend money on – bills, groceries, a cup of coffee, gum… everything. You'll be surprised to find out how much money you actually go through each day. Try to identify areas that can be cut back on and eliminate unnecessary purchases wherever possible. Consider creating a family budget and do your best to stick to it. The money you save can be applied toward what you current owe. Your new financial awareness will also help prevent you from going further into debt.
Step Three – Get Moving
Those who feel over their head or owe a substantial amount – generally $5,000 or more – should consider consulting with a debt-resolution law firm to negotiate help resolve the debt with their creditors. Debt-resolution law firms are often able to achieve substantial reductions in credit card balances as well as most personal and household related debts.
The search for appropriate help need not be a stressful or confusing process. Since you've already assessed your financial situation, communicating exactly what you owe will be that much easier. A reputable consumer debt-reduction firm won't charge upfront or application fees, but will receive its compensation from a portion of the money you already owe your creditors and only after first paying your creditors.
By negotiating lower balances and better terms on your behalf, a competent firm should consolidate your debt into one affordable monthly payment. If you choose to consult an attorney who specializes in debt-reduction, he or she would also be legally required to safeguard your rights and practice the highest level of professional responsibility. Reputable attorneys in this area of specialty generally do not charge more than any other debt-reduction service.
Signing up for a debt-reduction program can enable you to reduce your debts quickly and significantly, even within just a few months. By working with qualified experts, you will also learn to develop new coping strategies and realistic family budgets to help carry your newfound financial health well into the future.
Leslie H. Tayne, founder of The Law Offices of Leslie H. Tayne, P.C., assists consumers and individuals with the resolution of their unsecured debts. The firm's flexible and well established policies and procedures have helped thousands of individuals lead a debt-free life. For more information, call 1-866-890-7337 or visit http://www.attorney-newyork.com.
###