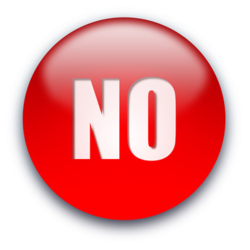 Those who serve, deserve our thanks, our understanding, and our help. Until we find the right loan offer that makes allowances for these sacrifices, we will not be recommending a lender
Fort Lauderdale, FL (PRWEB) January 13, 2012
Dissatisfied with the current military loan offers available for American servicemen, the bad credit consumer site ReallyBadCreditOffers.com, has stopped recommending military loans until better offers become available. In an effort to increase the benefits and flexibility of financial offers for military personnel the site has changed its offer selection to include no lenders.
This update applies to all searches regarding military loans, whether they be for emergency cash, car loans, refinances or any other financial needs members of the military community may be seeking. A number of specialized financial offers for military members exist in the market, and the site is considering the various offerings for offers that best meet the needs of servicemen require.
ReallyBadCreditOffers.com provides visitors recommendations of various services for people with bad credit, traditionally denied approvals from traditional lenders. Visitors can find emergency loans for bad credit, help declaring bankruptcy, and be connected with credit repair agencies to help rebuild after hardship.
There are many times when military families need emergency cash in order to bridge the financial demands of a surprise deployment or extended service demand. The demands of military life often make it difficult to maintain the stringent demands of the credit bureaus that determine credit score.
"Those who serve, deserve our thanks, our understanding, and our help. Until we find the right loan offer that makes allowances for these sacrifices, we will not be recommending a lender," said Ariel Pryor, loan expert, "We are actively searching for an offer worthy of our best and brightest."
Military loan programs are designed to be more flexible and understanding of the unique demands of service that can often ruin credit scores by no fault of the borrower. The loan programs are only offered to military, and as such, have entirely different rates and repayment schedules than do the normal bad credit loans offered to the general marketplace. The loans can range from as little as $500, to up to $10,000 and are exclusive to the military.
These loans are easy to get approved, and most military loans offer 24 hour service to accommodate international deployment time zones. Upon approval, the money is deposited directly into the borrower's bank account and is usually available for use on the next business day.
The website offers visitors a number of information resources so that people can find the help they need when faced with low credit scores. Visitors can compare instant loans for bad credit, credit repair companies and get help with bankruptcy or buying a home.
About ReallyBadCreditOffers.com
The site has proudly helped over 100,000 consumers since its inception in 2005. The credit resource works to connect people facing financial challenges with the services and help they need, emergency resources for people when they need it most.
Contact:
Ariel Pryor, Bad Credit Expert
http://www.reallybadcreditoffers.com
(520) 344-2001
###