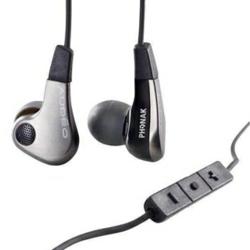 It is the most feature-filled IEM I've ever come across and certainly among the very best sounding.
South Hackensack, NJ (PRWEB) January 12, 2012
David Solomon of Headphones.com recently reviewed the Audeo PFE-232 Perfect Fit Earphone. Though not typically touted as the 'go-to' brand for headphones, audiophiles and music aficionados, Audeo has managed to produce a quality headphone that will resonate true in the ears of even the most selective audiophiles.
Available at Headphones.com, the Audeo PFE-232 comes standard with many features including a variety of ear tips, a carrying case, smartphone compatibility, removable cable, cleaning tool, and other features that are not common among standard headphones.
There are many reasons to buy the Audeo PFE-232, but the best reason is because of the sound produced by the dual balanced armature drivers. Users can also customize their listening experience by installing different filters to accommodate different listening preferences.
"Where to begin!? The PFE-232 is ultra-customizable so describing the sound in one fell swoop is simply impossible," stated Solomon in his review found on the Headphones.com Blog. "It is the most feature-filled IEM I've ever come across and certainly among the very best sounding. I can have little doubt that with the various filters, ear tips and smart-phone compatibility, just about anyone would be more than pleased."
Headphones.com is part of the AlltecStores network. The AlltecStores network consists of several specialty e-tail websites focusing on audio-visual and technology products. It's main website, AlltecStores.com is parent to several others e-commerce sites, including Headphones.com, ProjectorScreenStore.com, AllCartStore.com, PodiumAndLecternStore.com, AllWhiteboards.com, ProjectorBulbsandLamps.com, NationalAVSupply.com and more. Manufacturers interested in having their products on Headphones.com should contact pr(at)headphones(dot)com. For more information visit http://www.headphones.com
# # #