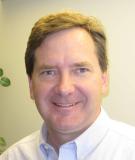 By using our products and services, our clients can focus their staff and resources more completely on the most important element in a healthcare setting: the patient.
Denver, Colorado (PRWEB) January 12, 2012
Swisslog, a leading provider of automated materials transport and medication management solutions for hospitals, today announced that Mike Hoganson has been named president of Swisslog Healthcare Solutions (HCS) North America headquartered here.
Hoganson replaces Charlie Kegley, who has worked for the company for 42 years, including the last seven as president. Kegley will assume a part-time role focusing on domestic and international business development issues.
"All of us at Swisslog were fortunate to have Charlie's commitment, vision and passion as a teacher and leader for an entire career," Hoganson said. "He has left us with a wonderful and successful legacy founded on the bedrock principle of personal service to our clients. This principle has guided our company throughout his tenure as president. As a result, we have successfully created and fielded numerous new products and services proven to be essential to our healthcare clients around the globe. Charlie helped shape our industry, and I am thrilled he has agreed to stay on in his new business development role."
A 12-year veteran of the company, Hoganson was most recently senior vice president of production & technology. An inventor or co-inventor of ten Swisslog patents, Hoganson has also served as the company's chief technology officer and vice president of research & development.
Prior to Swisslog, Hoganson held progressively more responsible positions ranging from automation systems engineer to vice president of operations at some of the country's leading aerospace contractors, including Lockheed Martin, General Dynamics and Goodrich.
A licensed professional engineer, Hoganson holds a master's degree in business from the University of Colorado and a master's degree in engineering from the University of Texas. His bachelor's degree in mechanical engineering is from the University of Florida.
"Over time, our logistics and medication management solutions have proven their value, saving our clients time and money in the demanding healthcare environment," Hoganson said. "By using our products and services, our clients can focus their staff and resources more completely on the most important element in a healthcare setting: the patient. In an economically challenging time, Swisslog will work hard to remain a trusted partner for our clients. Our people, products, services and technology development programs will be aligned to retain this trusted position by assuring our clients can continue to focus on what's most important to them, namely the safe, effective and efficient delivery of quality healthcare."
Swisslog Healthcare Solutions is the leading supplier of logistics automation solutions for healthcare facilities. Swisslog has installed automated materials transport and medication management systems in more than 3,000 hospitals around the world, including more than 2,000 in North America. Swisslog offers total systems design, manufacturing, installation and customer support providing a complete supply chain management approach to the logistics challenges of hospitals. The North American division of Swisslog Healthcare Solutions is based in Denver, CO.
About Swisslog
Swisslog is a global provider of integrated logistics solutions for warehouses, distribution centers and hospitals. Its comprehensive services portfolio ranges from building complex warehouses and distribution centers to implementing Swisslog's own software to intra-company logistics solutions for hospitals.
Swisslog's solutions optimize customers' production, logistics and distribution processes in order to increase flexibility, responsiveness and quality of service while minimizing logistics costs. With years of experience in the development and implementation of integrated logistics solutions, Swisslog provides the expertise that customers in more than 50 countries rely on.
Headquartered in Buchs/Aarau, Switzerland, Swisslog currently employs over 2,000 staff in about 20 countries worldwide. The group's parent company, Swisslog Holding AG, is listed on the SIX Swiss Exchange (security number: 1232462, Telekurs: SLOG, Reuters: SLOG.S). For more information, visit http://www.swisslog.com.
###