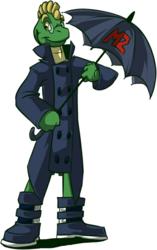 Seattle, WA (PRWEB) January 12, 2012
As 2011 came to a close, the health care industry remained one of the most robust sources of jobs in the U.S., adding 315,000 over the past twelve months. Twenty-three thousand alone were added in December. The U.S. unemployment rate also continued its downward trend, ending December at 8.5 percent nationally. Meanwhile, outplacement research firm Challenger, Gray & Christmas reported that just under 42,000 planned job cuts were announced in December -- the lowest monthly total since June.
"Our team saw relatively few job cuts in health care and pharmaceuticals in December," said John Burkhardt, Managing Director of MedZilla.com, the internet's most established source for healthcare, pharmaceutical, and biotechnology employment information. "In December 2010, the same thing happened -- probably because it looks bad for a company to announce firings around the holidays." In fact, other than a few small workforce reductions, CG&C reported only two major layoff announcements. The first came from Siemens, who plans to cut 1,600 jobs in its health care division (bloomberg.com, 12/21/11); the other was a 225-person cut made by Tucson, Ariz.-based Carondelet Health Network (azstarnet.com, 12/13/11).
Meanwhile, several new job initiatives made the news in December. Many were relatively small -- such as the 25 in Duluth, MN. (wdio.com, 12/14/11) -- but three major announcements increased optimism among job-seekers that more like it might someday be coming to their towns. They include 600 openings at OptumRx's facility in Kansas (marketwatch.com, 12/21/11), 400 at WVU Healthcare in West Virginia (wboy.com, 12/16/11), and 250 in Ohio from a combination of Philips Healthcare (cleveland.com, 12/19/11) and CareSource (areadevelopment.com, 12/13/11).
Companies seeking qualified candidates were most active last month in Illinois, according to MedZilla statistics, increasing their search activities by 11 percent. California companies were up seven percent, North Carolina by 5.7, and three other states by about 1.5. The biggest slowdowns were in New Jersey -- down 5.2 percent -- and both Massachusetts and Florida -- down 2.4 percent apiece. Most increases came in management (8.8 percent). However, as per usual, changes in the number of job postings did not correspond with candidate searches -- with only two exceptions (both swinging less than two percent in either direction), companies did not significantly increase or decrease their job postings in December. Job searches by candidates themselves also remained flat, except in California and New Jersey, where job seekers backed off their search activities by between one and 1.5 percent.
"Because December is a holiday month, people who already have jobs are unlikely to try and make a change," said Del Johnston, MedZilla's Manager of Client Relations. "The holiday season can be pretty stressful even without a job change. As for people without jobs, many fear that the people who can hire them won't be in the office and their resumes will get stuck at the bottom of the stack when managers get back from vacation." Additionally, job seekers may fall prey to new rules that were not in place when their resumes were sent in. For example, Pennsylvania healthcare provider Geisinger has become one of a growing number of companies to declare they will not hire smokers, testing potential candidates for nicotine as well as the standard slate of illegal substances (wjactv.com, 12/28/11). "The new year may not be the best time to make a resolution," said Johnston, citing a MeYou Health report stating that 85 percent of New Year's Resolutions fail (njuice.com, 12/28/11), "but if you've been planning to quit smoking and you happen to be in the job market, sooner is better than later.
Another interesting bit of news released in December indicated that the future for nurses may actually be better than that of doctors, at least when it comes to compensation. According to Forbes columnist Merrill Matthews (forbes.com, 12/21/11), nursing salaries rose by six percent from 2009 to 2010 (up to about $67,000), while nurse practitioners and physician assistants made between $90,000 and $105,000 in 2010. Matthews then revealed that most family physicians only made between $100,000 and $175,000 that year despite their additional schooling, authority, and possible student loans.
"Generally when people think 'get a job in health care', they think 'I'll have to go to school and become a doctor'," Burkhardt said. "However, there are many jobs available in health care, from nursing to occupational therapy to pharmacist -- someone's got to work at the drugstores on every corner -- and job seekers looking to make a change in the new year should remember that it doesn't take an M.D. to make a good living in the field."
*****************************************************************************************************************
About MedZilla.com:
Established in mid-1994, MedZilla is the original and leading web site to serve career and hiring needs for professionals and employers in biotechnology, pharmaceuticals, medicine, science and healthcare. The MedZilla jobs database contains about 7,500 open positions. The resume database currently contains over 295,000 resumes with 26,500 less than three months old. These resources have been characterized as the largest, most comprehensive databases of their kind on the web in the industries served.
MedZilla(R) is a Registered Trademark owned by MedZilla Inc. Copyright (C)2011, MedZilla, Inc. Permission is granted to reproduce and distribute this text in its entirety, and if electronically, with a link to the URL http://www.medzilla.com. For permission to quote from or reproduce any portion of this message, please contact MedZilla, Inc. at press(at)medzilla(dot)com
Press Inquiries
Contact: MedZilla, Inc.
Phone: (360) 657-5681
press(at)medzilla(dot)com
###