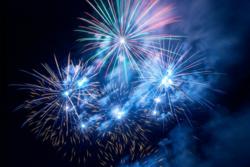 We expect 2012 will be our best year to date and we look forward to continue to provide value to our subscribers and truly exceed their expectations.
Toronto, ON (PRWEB) January 12, 2012
2011 was a year of growth for IXACT Contact – a year marked by more than a 100% increase in the company's customer base. This growth has been attributed to many important initiatives IXACT Contact undertook throughout the year including joining with new strategic partners, enhancing the real estate contact management system with innovative and time-saving features, and receiving overwhelmingly positive reviews from top real estate coaches and trainers, such as Gary David Hall, Jennifer Allan, and Chris Leader.
In early 2011, IXACT Contact joined forces with Jennifer Allan-Hagedorn, Real Estate Trainer, Speaker, and Author of Sell with Soul: The New Agent's Guide to an Extraordinary Career in Real Estate. Ms. Allan-Hagedorn runs frequent webinars that help agents use their contact management system to do a better job in the key areas of conTACT and conTRACT management. Ms. Allan-Hagedorn's preferred contact management system, and the one she uses in her webinars, is IXACT Contact. Listing and closing Activity Plans created by Ms. Allan-Hagedorn have been made available free of charge to all IXACT Contact subscribers and have received overwhelmingly positive acclaim.
In mid 2011, IXACT Contact joined forces with Hobbs/Herder, one of the leading real estate marketing training firms in North America. IXACT Contact launched a custom version of the real estate marketing software specifically for Hobbs/herder clients. This version of IXACT Contact's real estate CRM includes five unique Activity Plans and all associated letters, call scripts, PowerKards, and Special Reports, specifically designed by Hobbs/Herder. The partnership has been tremendously successful and will expand in 2012 with the integration of IXACT Contact into Hobbs/Herder's website offering.
The company also worked with renowned real estate CRM Consultant Gary David Hall to make Mr. Hall's Trans-Plans available to IXACT Contact customers. Trans-Plans are comprehensive real estate transaction management plans that help REALTORS® ensure that nothing is forgotten or missed in the complex process of buying or selling real estate. Mr. Hall is the author of myriad real estate CRM publications and is known as the "guru" of real estate database and CRM systems.
Various new features and product enhancements to the system were also released in 2011 including Email Campaign Reporting. IXACT Contact is the only real estate contact management system on the market today to have this feature. The powerful Email Campaign Reporting functionality allows users to view statistics on overall deliverability of email campaigns, including open rate, click-through rate, forward rate, and bounce rate. This feature has eliminated the need for subscribers to pay for two different systems: a real estate CRM system and an email marketing platform. Email Campaign Reporting has greatly propelled the success of the real estate contact manager.
IXACT Contact also released the ability for subscribers to create custom, graphical mass email headers and graphical mass email and letter signatures. This important enhancement to IXACT Contact has allowed subscribers to truly create a brand for themselves by designing and sending out eye-catching and impactful emails and letters.
Another key enhancement to the email marketing side of the real estate CRM has been the ability for customers to insert mail merge fields anywhere within the body of an email or letter, taking personalization to a new level.
"We're exceptionally proud of our accomplishments as a company in 2011 and what we've been able to provide to our customer base. We expect 2012 will be our best year to date and we look forward to continue to provide value to our subscribers and truly exceed their expectations," said Rich Gaasenbeek, Vice President, Sales and Marketing.
About IXACT Solutions Inc.
IXACT Contact® is an easy-to-use web-based real estate CRM system that helps REALTORS® build lasting relationships with past clients, hot prospects and important referral sources. IXACT Contact makes it easy to maintain full contact profiles and to stay in touch with clients in a way that's personalized, relevant and timely. With IXACT Contact, real estate agents can convert more leads into listings and attract more referrals and repeat business. Real estate sales and real estate prospecting become easy. Real estate marketing is also a snap with IXACT Contact's personalized mass email, drip marketing, and email campaign reporting features. The Active Business side of the system helps REALTORS® keep control of transactions by managing all the to-do's associated with listings and buyers. Sign up for a free 5-week trial today at http://www.ixactcontact.com.
###