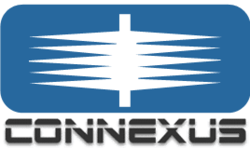 many solutions only become viable when the price points are low enough to warrant actual testing and deployment.... Jonathan Schlesinger Founder and CEO
Dallas, Texas (PRWEB) January 12, 2012
Connexus-on-Demand-VaaS, (Videoconferencing as a Service), helps Psychologist Provide Counseling 100 Miles Away.
Connexus, a VaaS, (Videoconferencing as a Service) wholesaler of video conferencing and network gateway solutions for conferencing service providers and videoconferencing resellers was once again called upon to provide a unique videoconferencing solution. Patients over 100 miles away from the offices of Psychologist Jameca Falconer, PhD, now receive counseling using Connexus-on-Demand, the desktop videoconferencing services based on the Vidyo desktop videoconferencing platform.
And while a number of videoconferencing manufacturers and resellers could have provided the hardware and or software necessary to deliver this solution, it was the unique Connexus applications based pricing that made this solution possible.
"The cost was very important for us", said Psychologist Jameca Falconer, PhD, and founder of Diverse Ventures, the St. Louis based counseling company. "We wanted to provide services to patients in a facility over a hundred miles away that otherwise might not receive one on one counseling. And we knew that to be able to provide services in that facility, we could not afford to send a therapist weekly, nor could we afford to purchase hardware and or software for thousands or even hundreds of dollars per location. With Connexus, we are able to purchase services for less than $10.00 per month per location. This kind of pricing, along with the "plug and play" technology and Connexus technical support made this solution possible."
"That is the case for a number of solutions we have seen" said Jonathan Schlesinger, Founder and CEO of Connexus, the Dallas based wholesale videoconferencing services provider. "There are hundreds of powerful videoconferencing solutions; however, many solutions only become viable when the price points are low enough to warrant actual testing and deployment. That is what we do at Connexus. We make certain that videoconferencing solutions can be deployed over a wide segment by our resellers and service providers because we deliver HD enterprise quality, at very low price points. And resellers and service providers can have their end users up and running in a single day; within the hour. We are quickly becoming the cloud based videoconferencing solution for resellers and service providers seeking to deliver ubiquitous low cost solutions."
Connexus–on-Demand makes Vidyo desktop videoconferencing available to service providers and resellers from the cloud and allows small and medium sized service providers and resellers to offer Vidyo desktop videoconferencing to end users at prices starting at $10.00 per month per user without any up front capital investment from the service provider, reseller or end user.
About Connexus
The mission at Connexus is to make it possible for service providers and resellers to quickly and easily sell leading edge networks, gateways and videoconferencing and collaboration services to the SMB marketplace, and to accomplish this with little if any additional demand on their resources. At Connexus we focus on delivering the capital intensive applications and services that can help service providers and resellers immediately capture extraordinary revenues and market share in the shortest possible time. Connexus is a privately held company headquartered in Dallas Texas.
###