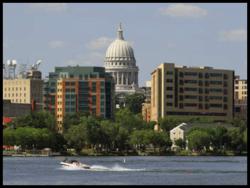 "It's a great opportunity for seniors to travel and, to some extent, revisit 'campus life.'"
Madison, WI (PRWEB) January 11, 2012
Senior Summer School, an innovative nation-wide program for active, engaged seniors interested in lifelong learning, provides vacation options that are an eclectic mix of social, educational and cultural programming and include room and board in the base program price. Fouts thinks of it as a sort of land cruise, or summer camp for intelligent adults. "We pick a city, generally one known as a college town, with lots of interesting and fun things to do. Then we plan an itinerary that gives a good taste of all the things that make that place so special and offers a mix of classes, events, trips and tours. It's a great opportunity for seniors to travel and, to some extent, revisit 'campus life.'"
Once participants get to the city, most meals, transportation, and other details are covered. Fouts explains, "we have a lot of repeat customers, because it's a relaxed environment that mixes a lot of elements without much hassle. There's some learning, some socializing, some touring and exploring. We do the work and planning, they get to enjoy the experience."
In Madison, Senior Summer School participants will explore this pretty Capital City and enjoy its spectacular lakeside ambiance, active summer cultural calendar, and eclectic downtown shops and museums. They'll have the opportunity to visit area landmarks and regional historical sites in this Midwest mecca for art, culture and education.
Participants will tour the city, the UW Madison campus, and the Capitol building, as well as the Monona Terrace or the Unitarian Church, both designed by Frank Lloyd Wright. They'll visit the Saturday morning Farmers' Market (the largest vendor-produced outdoor market in the country), the beautiful Olbrich Botanical Gardens, and State Street, the unique pedestrian walkway between the UW campus and the Capitol. They'll enjoy concerts on the Capitol Square by the Madison Chamber Orchestra and the Capitol City Band. Through classes and field trips, they'll discover the region's deep historical, political and cultural impact, and see firsthand how the city's been influenced by its famous sons and daughters. Customers can also opt-in to other activities, such as an area theater production, boat rides and cruises, a trip to the Wisconsin Dells and/or Milwaukee, and tours of an area cheese factory, the famous House on the Rock, or Frank Lloyd Wright's home, Taliesin.
The group will stay in the heart of Madison's downtown at The Towers Apartments, right on State Street and convenient to most area sites and attractions. These comfortable, spacious apartments offer a variety of amenities and immediate access to Madison's most famous and vibrant thoroughfare.
For more about Senior Summer School, this program or others (which include Providence, RI; Eugene, OR; San Diego, CA; and Albuquerque, NM) please contact Program Director Tina Fouts at 800-847-2466 or info(at)seniorsummerschool(dot)com, or visit seniorsummerschool.com.
###