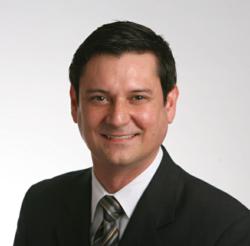 "It's exciting to know that I have been a part of Catapult's growth over the nearly nine years. I have been privileged to witness that growth firsthand."
Bethesda, MD (PRWEB) January 11, 2012
Catapult Technology, Ltd., a leading Service-Disabled Veteran-Owned (SDVO) Information Technology (IT) contractor to the federal government, announces the promotion of Tony Myers to Vice President, Technology & Management Solutions.
Myers will provide oversight for Catapult's recent $18 million contract with the Department of Transportation (DOT). By delivering Catapult's business process improvement, change management, and strategic planning services, Myers will lead teams to support a range of initiatives within federal government agencies. Additionally, Myers manages contracts with the Department of Labor; the Department of Veterans Affairs; the Department of Defense, Washington Headquarters Service; the National Science Foundation; and the Occupational Safety & Health Administration (OSHA).
"Tony has proven his expertise over eight years as Catapult has grown exponentially," said Randy Slager, CEO, chairman and founder. "This promotion to vice president is a show of continued confidence in his role as a pivotal part of the company's Technology and Management Solutions division."
Myers joined Catapult Technology in 2003 as a Program Manager and Senior Consultant. In that capacity, he oversaw projects at the Department of Housing and Urban Development, Department of Veterans Affairs, Department of Agriculture's National Finance Center and the Joint Task Force - Armed Forces Inaugural Committee.
"It's exciting to know that I have been a part of Catapult's growth over the past eight years," says Myers. "I have been privileged to witness that growth firsthand."
Prior to joining Catapult, Myers worked at the Corporation for Public Broadcasting, the National Association of State Universities and Land-Grant Colleges, and Krajewski & Associates, a management consulting firm. His other work experience has involved managing technology operations for national and international organizations. Myers has over 16 years of experience in the Federal, non-profit, and corporate arenas. He is a certified Project Management Professional (PMP), as designated by the Project Management Institute (PMI).
About Catapult Technology
Catapult Technology is a leading Service Disabled Veteran Owned (SDVO) Information Technology contracting firm that provides a wide array of information technology services to the federal government. The company is separated by two divisions: Technology and Management Solutions division serving civilian departments and agencies; and Enterprise Systems division, serving defense and intelligence departments and agencies. Catapult is focused on quality service delivery and has been independently certified as a Software Engineering Institute (SEI) Capability Maturity Model Integration (CMMI) Level 3 company and is also ISO 20000:2005 and ISO 9001:2008 registered. Catapult was founded in 1996 and is headquartered in Bethesda, Maryland. Learn more at http://www.catapulttechnology.com.
###