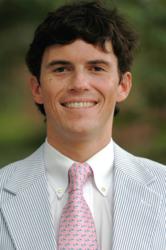 We are confident Stephen will be a key asset for our mission here at CASTO
Sarasota, FL (PRWEB) January 11, 2012
CASTO, one of the country's leading real estate organizations, announced that Stephen Collins has joined the firm as Business Development Manager, where his primary job responsibilities will be focused on third party business opportunities for CASTO's southeast operations.
"We are confident Stephen will be a key asset for our mission here at CASTO," commented Paul Rutledge, Executive Vice President at CASTO.
Collins brings to CASTO nearly 10 years of experience in the commercial real estate industry where he was most recently Managing Principal at Collins Commercial Real Estate, LLC, based in Charleston, South Carolina. Stephen Collins is a member of the International Council of Shopping Centers and he holds real estate sales person licenses in Florida, Georgia, North Carolina and South Carolina.
About CASTO
CASTO, a fully integrated real estate organization since 1926, is a recognized leader in the ownership, management, acquisition and development of commercial shopping centers and multi-family residences, office buildings and corporate parks. CASTO's growing portfolio currently includes over 23 million square feet of commercial property and nearly 4,000 residential units located primarily throughout the Midwestern and southeastern United States and Puerto Rico. CASTO currently has more than three million square feet of retail in development. To learn more about CASTO call (888) 400-0878 or visit http://www.castoinfo.com.
# # #