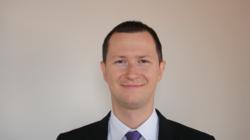 The site becomes more beneficial to the agents as we improve content and upgrade design. Sergey Margaryan
Los Angeles, CA (PRWEB) January 13, 2012
InsuranceFiles.com, insurance leads provider, has hired Slava Rybalka: Slava Rybalka as SEO Specialist. He is responsible for managing the website content, including search engine optimization, video production, article writing and blog oversight.
Prior to working at T3leads, Rybalka was a Project Manager at Medialine, a Personal Effectiveness coach, a machine operator at GE, a teacher of English at Gomel State University. Slava holds MA in Counseling from the University of Manchester.
Account Manager Sergey Margaryan sees the hire as ultimately benefiting the insurance agents. "Yes, Slava helps us with SEO, but that's not all. The website improves every day as a result of his efforts. The site becomes more beneficial to the agents as we improve content and upgrade design."
About InsuranceFiles.com
InsuranceFiles is a multi-line insurance lead generation company that specializes in exclusive and semi-exclusive life insurance leads. An easy to navigate website and expertly trained marketing associates brand InsuranceFiles as a trend setter. Their dedication to re-inventing the insurance leads business is paying dividends in the form of new business for insurance agents.
InsuranceFiles is located in Encino, California. For more information contact Sergey Margaryan or Adrian Tomkins at 888.467.5606 or go to the website at http://www.InsuranceFiles.com
###