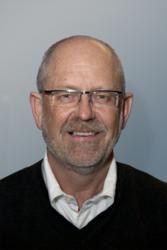 "We are in a unique position to continue developing as a capable and trusted mentor to the mining market, building the brand as the authority to whom customers go first when seeking complete service, systems and reliability."
Menomonee Falls, WI (PRWEB) January 13, 2012
Enerpac announces the appointment of a Global Mining Market Manager, Anders Mangen, to further strengthen the company's focus in the mining industry. Mangen, a mechanical engineer with a BSc in Business Administration and Economics, brings 30 years experience in high-precision, high-safety and high-efficiency technologies to this position.
His experience includes multinational business management, engineering and marketing roles at other market-leading global companies, including Leica Geosystems and SKF—where he worked with new products and services for world mining and mining machinery manufacturing companies.
At Enerpac, Mangen previously led Asia Pacific teams, whose expertise includes lifting, shifting and maneuvering some of the world's heaviest and most challenging objects and structures. Projects in which he has been involved include lifting of mining draglines, safely positioning massive (up to 1500 ton) ball mills to accuracies within fractions of a millimeter and employing synchronous hydraulic systems to safely monitor the center of gravity of massive objects during lifting, including a 16-story, 200-meter long dredger weighing 2200 tons.
Within key mining markets, Mangen has coordinated the introduction of innovative and durable Enerpac technologies, including new families of professional bolting and synchronous lifting technologies, Enerpac Duo lifting cylinder ranges, energy-efficient ZU pumps and the broader ranges of high-pressure (700 bar) hydraulic technologies for which Enerpac has been a global market leader for more than 50 years.
Mangen will work to continue Enerpac's exclusive position built on its emphasis on quality, innovation and service, making the company the leading brand and preferred supplier of tools and integrated solutions to the global mining industry.
"We are in a unique position to continue developing as a capable and trusted mentor to the mining market, building the brand as the authority to whom customers go first when seeking complete service, systems and reliability," Mangen said. "Because we offer global force capabilities combined with local expertise and solutions, we can draw upon high levels of experience and knowledge to extend our role in one of the world's most important and rapidly growing industries."
Minimizing customers' downtime will be a key goal of his new role within Enerpac, where he will promote technologies that respond to the unique needs of the mining industry.
"We are very aware of the industry's ongoing need for tools that can stand up to the wear and tear of naturally aggressive environments day after day and forgive, without failure, demands that would kill lesser brands," Mangen said. "Our objective is to put into miners' hands the right tools, with well-trained users, to achieve high tool availability and the safety and cost-efficiency that brings."
Enerpac is an international market leader in high-pressure hydraulics, with 28 offices in 22 different countries and over 1,000 employees. Enerpac produces thousands of high-pressure hydraulic products that are distributed worldwide. Enerpac focuses on the design of products, from the smallest cylinder to complete computer-operated lifting & positioning systems, which increase productivity and make work safer and easier to perform.
###