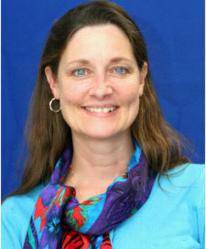 It takes four years of high school to prepare for four years of college.
Schenectady, NY (PRWEB) January 12, 2012
Maura Kastberg, Executive Director of Student Services at RSC Your College Prep Expert, appeared on the Wednesday, January 11th episode of "Schenectady Today." To view Ms. Kastberg's segment only, visit RSC's Education News page. The complete program can be viewed at Schenectady Today's BlipTV station.
The interview will also soon be available on RSC's College Prep Expert YouTube Channel, as well as the company's Facebook, Twitter, and Tumblr pages.
Ms. Kastberg discussed a wide variety of subjects, including the need to begin college prep early, the importance of preparing for the SATs, and avoiding college remedial classes.
Highlights from the interview include:

On working with parents: "Our program offers a whole fleet of parental products to help their students do well; what they should talk to them about; different videos that say, 'OK, school is starting – what should I be thinking about?'; How can I help my student get ready?"
On college prep in high school: "People just don't put enough emphasis on how important high school is. It takes four years of high school to prepare for four years of college."
On preparing for the SATs: "We use a SMART Curriculum that tailors the program to a particular student's needs."
Residents of Albany, Troy, Clifton Park, and Amsterdam, NY, can view the program one week early by following the link to RSC's website.
"Schenectady Today" with host Ann Parillo is currently in its 14th season and has aired more than 700 episodes. The program runs Monday-Friday at 10am, covering issues of interest to Capital District residents. It is filmed in front of a live audience at the historic Proctor's Theater in downtown Schenectady.
RSC Your College Prep Expert prepares students for college and career through an original online program of college research, SAT & ACT prep, financial aid advice, and more. Founder Larry Schechter's time-tested program has helped tens of thousands of students reach their educational goals. To learn more about RSC's unique approach to college prep, visit CollegePrepExpert.com or get updates at Twitter.com/rsccollegeprep. RSC Rewards Student Commitment.
###