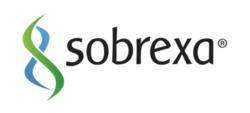 As Sobrexa helps your body get back into balance chemically, you'll feel the need to overdrink less and less throughout the program.
(PRWEB) January 23, 2012
The Last Call Program revealed a new dietary compound called Sobrexa. Sobrexa helps people suffering from alcohol dependency to completely reverse the effects of continual alcohol use in a matter of weeks. As the cornerstone of The Last Call Program, Sobrexa targets the chemical imbalance in the brain that results from years of drinking, and the results in testing have been staggering. Now available for anybody to purchase, Sobrexa completely revolutionizes the way people struggling from alcohol use disorders can go about seeking help.
Suffering from alcohol dependency is a serious concern for millions of Americans today. Many people like to have a drink now and then – sometimes as a way to unwind at the end of a long day, or simply to enjoy the good points of life – but it is when people have trouble saying no to alcohol and consequently grow dependent on it that problems arise. There are many ways to treat alcohol addiction today, but even today scientists continue to learn new things about the human brain that previously weren't known. With these discoveries it is now possible to look at a new method for treating alcohol dependency in a way that targets the condition directly at the source.
In order to better understand the factors that compel some people to drink excessively, scientists have focused their research on better understanding the chemical imbalances in the brain that reinforce the actions of alcohol. They have looked specifically at the changes in neural function brought about by continual alcohol consumption, and have found that dealing with the chemical issue that arises from excessive drinking goes far beyond a person's ability to use the power to stop. This suggests that, in the future, the most effective treatments for alcohol use disorders must offer components that address the actions of alcohol on brain chemistry and neuro-circuits, if relapse is to be safely avoided.
According to available figures, 10-15% of people who drink alcohol will have an alcohol-related problem. This means that the majority of people who drink will never struggle with alcohol dependency. What The Last Call Program does is offer a new form of treatment that helps that 10-15% to full recovery. Sobrexa works specifically by reducing the effects of the naturally occurring neurotransmitter, glutamate, in the body that in turn helps restore chemical balance in the brain. Sobrexa's effects are fast acting, meaning that even in the strongest cases of alcohol dependency, the urge to drink can be suppressed completely in the space of 8 weeks.
All of the ingredients in Sobrexa are all-natural herbal compounds and meet FDA requirements for structure/function claims. Sobrexa is a Daidzin-based compound, which can be summarized as a combination of plant materials and drug chemistry. In recent years, daizdin-based compounds have been shown to bring about dramatic results in testing, which includes 212 abstracts and studies ranging from Harvard's McClean Hospital to Boston University. The Last Call's use of Sobrexa and Daidzin-based components presents a natural way for people suffering from alcohol addiction to recover completely on their own terms.
###