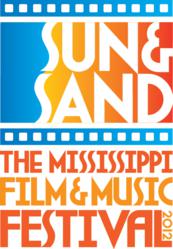 "Sun & Sand is the first-ever film and music event of this scale in the Southeast," said Bobby Benton, chief executive officer of Red Planet Entertainment and Sun & Sand sponsor.
Biloxi, Miss. (PRWEB) January 12, 2012
Scores of film and music enthusiasts from around the nation will converge on the Mississippi Gulf Coast November 7 – 12, 2012, to experience for the first time – Sun & Sand, the Mississippi Film & Music Festival. Plans for this five-day mega-event were announced today as organizers revealed details about the festival's tremendous combination of concerts, screenings and trade show activities including mixers and breakout and academic sessions.
"Sun & Sand is the first-ever film and music event of this scale in the Southeast," said Bobby Benton, chief executive officer of Red Planet Entertainment and Sun & Sand sponsor. "Film and music fans – along with renowned actors, musicians, producers, directors and other entertainment-industry leaders – will be attracted by Sun & Sand's extraordinary mix of entertainment and its unique location along the Mississippi Gulf Coast."
Over the five-day event, Sun & Sand is projected to attract more than 200,000 people which can have an economic impact to the Mississippi Gulf Coast of over $23 million. Hosting Sun & Sand along the Mississippi Gulf Coast gives the festival opportunity to expand across the beaches of the three counties that comprise the Mississippi Gulf Coast.
Sun & Sand's line-up offers concerts and screenings that will be set among exciting indoor and outdoor venues, including luxurious resorts and casinos, historic downtown theatres and beachfront settings under the stars. From major motion pictures and independent shorts, to movies with Mississippi roots, a variety of films will be screened.
Each five nights of the festival, great concerts will be held at select venues. Festival-goers will rock the nights away while enjoying a wide selection of music from local bands to top headliners.
"Contact with potential national sponsors of Sun & Sand have been very positive," said Benton. "The Mississippi Gulf Coast location makes the festival accessible to an audience from a 13-state radius that includes an impressive target of students, professionals and potential festival fans."
Sun & Sand's schedule also leaves time for exhibits and breakout sessions.
"This festival is an incredible opportunity for Sun & Sand to bring together some of the industry's top digital and interactive experts to share the latest concepts, equipment and emerging technologies," said Wes Benton, president of Red Planet Entertainment. "Experts who created the digital effects that brought movies like 'Avatar' to life are a perfect example of the calibre of experienced professionals who will take part in Sun & Sand's Emerging Tech Show."
Other activities scheduled during the Emerging Tech Show will give fans the chance to connect with some of the most respected, aspiring players in all facets of the worlds of filmmaking, music, video game and digital entertainment.
In keeping with Southern hospitality, food is a natural focus for Sun & Sand and will be the highlight of the Film Catering Trade Show. Exhibitors, including Mississippi restaurants, caterers and food producers from the Delta to the Coast, will share their on-location capabilities and demonstrate how to feed hungry film crews in Mississippi.
"Sun & Sand is arriving at an exciting time in Mississippi's film history since our state has recently emerged as a favoured destination among filmmakers," Wes Benton said. "While Sun & Sand celebrates the creativity of music and film, it also serves as springboard for increasing the film and entertainment industry's awareness of what Mississippi has to offer. Location, equipment, technology and available crews, combined with Mississippi's Motion Picture Incentive Program, makes Mississippi and the Mississippi Gulf Coast a filmmaking contender."
For more information about Sun & Sand, visit http://www.sunandsandfestival.com or follow us on Facebook.
###