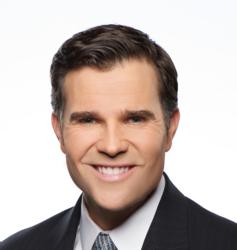 Justin has achieved a great deal of success in his field and it will be neat for students to hear from someone they have seen on TV.
- Vicki Vincent, director of alumni relations at Darlington School
Rome, Georgia (PRWEB) January 13, 2012
Darlington School's biannual Career Day will feature a keynote address by alumnus Justin Farmer ('87), an Atlanta news anchor, on Jan. 20 at 8:30 a.m. in Morris Chapel.
"We are thrilled that Justin is returning to campus again for Career Day," said Vicki Vincent, director of alumni relations. "Two years ago, he was gracious enough to lead a session on broadcast journalism and we are excited to welcome him back again as our keynote speaker. Justin has achieved a great deal of success in his field and it will be neat for students to hear from someone they have seen on TV."
Farmer anchors WSB-TV's Channel 2 Action News at 5, Channel 2 Action News at 6 and the Channel 2 Action News Nightbeat. His recent assignments have included a one-on-one interview with President Barack Obama at the White House, where he examined the president's policies on government spending and illegal immigration.
From Cuba to Brazil to Washington, D.C., Farmer has been recognized for covering national and international stories that affect Atlanta and Georgia. Twice in 2010, he traveled to the Arizona-Mexico border for groundbreaking reports revealing that Middle Eastern terrorists have crossed into the U.S. from Mexico. As the political season nears, he will moderate political debates and cover issues like Georgia's transportation and employment landscapes.
Prior to his return to his hometown of Atlanta and WSB-TV, Farmer worked at the ABC affiliate in Dallas and the Fox station in Denver. His other stops included the NBC station in West Palm Beach, Fla., and CNN-Sports Illustrated in Atlanta. His first job was in Albany, Ga., a job he got after interning at WSB-TV.
Farmer holds a political science degree from Boston College.
Career Day sessions focusing on various professions from entertainment to psychology will be led by 23 other alumni including Tara (Williams) Ashbaugh ('91), Carrington Astin ('06), Michael Byrd ('03), Martha (Wilkinson) Compton ('83), Helen Davis ('02), Ryan Fox ('01), Bryan Freeman ('77), Sara Harbin ('95), Angelyn (Waddell) Hill ('99), Jim Hudson ('81), John Scott Husser ('99), Ryan Jones ('97), Howie Lowden ('94), Kim McConkey ('73), Elyse Moody ('03), Lauren Muller ('02), Julia (Barton) Pollard ('86), Sarah Rhodes ('02), Matt Sawhill ('96), J.T. Watters ('97), Charlie Williams ('82), Georgia (Harris) Wooller ('02) and Col. Faylene Wright ('71T). Kathleen (Smith) Hughes ('84) will also present a special program to freshmen and sophomores.
"We are so appreciative of all of our alumni who are returning to Darlington for Career Day to give our students a firsthand glimpse into their respective careers," Vincent said. "This is something our students are really looking forward to, and I know that our alumni will not disappoint them!"
Career Day is sponsored biannually by Darlington School's Alumni Council.
# # #