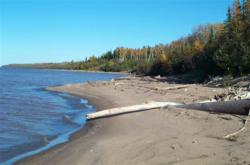 Green Bay, WI (PRWEB) January 13, 2012
Once again Micoley & Company will host their monthly real estate auctions at unbelievably low prices. The March auction events will feature properties in a more concentrated area then Micoley & Company has recently become accustom to. With recent auctions featuring FDIC properties in seven eastern states, Micoley & Company is looking forward to auctioning off property in their native state of Wisconsin.
The March 10th and 17th auctions will feature property solely from the state of Wisconsin, with a total of 14 properties scheduled to hit the auction block. The portfolio showcases single family homes, both commercial & residential land, retail & commercial spaces, a gas station and even a small farm. With opening bids at an all time low, this is the time to purchase property in the state of Wisconsin.
These assets are great investment opportunities for investors interested in commercial property with high traffic counts or those seeking commercial, residential or waterfront property. The portfolio includes five commercial parcels in the city of Oconto with an opening bid of only $5,000 for all five parcels, a charming waterfront home on Maiden Lake in Mountain for only $150,000, an updated gas station in Eagle River with an opening bid of only $85,000 and much, much more.
Visit our website for a complete list of auction properties and locations, http://www.MicoleyAuctions.com. If you are interested in bidding you are encouraged to submit bids prior to auction, as most Micoley & Company properties sell before their scheduled auction date. All prospective bidders may call to ensure times for private tours or to learn more about the auction process and pricing structures, 888-662-1020.
Wisconsin based Micoley & Company has grown exponentially in the last few years, branching out into 30 states and working directly with the FDIC. Micoley has experienced growth in this economy due to their unique approach to real estate and marketing process with a 30+ year track record of successful operations. They offer a complete portfolio of services for their rapidly expanding client base. Visit http://www.MicoleyAuctions.com for a full list of auction properties or to learn more about their very unique approach to real estate.
###