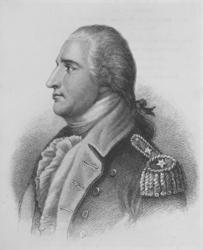 People do business with companies that they trust and, to the degree that they trust you, you'll be the beneficiary of more customers, repeat business, and word-of-mouth referrals
Portsmouth, NH (PRWEB) January 14, 2012
On January 14, the nation is reminded of one of the most notorious traitors throughout history, on the birthday of Benedict Arnold. Throughout the years his name has been used to insult, aggravate and postulate a lack of trust. With financial scandals and poor ethics riddling many once-trusted executives,marketing expert, Charles Gaudet, warns entrepreneurs of the growing trend of distrust among your prospective consumers and how this perspective could be hurting your sales.
The 2011 Edelman Trust Barometer ®, confirms that consumers are becoming increasingly distrustful of businesses. When asked "How much do you trust business to do what is right?" only 46% of respondents replied positively. Among the top 10 largest economies, this ranks the United States just 5 points from being in last place.
"We're at a point in history where our customers are bombarded with more clutter, shams, shenanigans and spam than any other point in history and, as a result, they've developed very sensitive 'B.S. detectors' and have a tendency to view all your sales and marketing messages with distrust," says Gaudet.
In order to build trust with your clients, Gaudet suggests the following 7 techniques:
1. Communicate with your prospects and customers regularly.
2. Only sell a customer what they need and want to get the maximum benefit they're after.
3. It's better to under-promise and over-deliver than the other way around.
4. Provide your customers with a risk-free guarantee and make it easy to facilitate returns.
5. Understand your customers' problems and the better you solve their problems, the more they'll trust you.
6. Educate your customers on the best way to use your product and service to get the maximum result.
7. Continually innovate new ways to provide your clients with the greatest benefit, advantage, value and/or profit.
"People do business with companies that they trust and, to the degree that they trust you, you'll be the beneficiary of more customers, repeat business, and word-of-mouth referrals."
For more information on how to improve the relationship with your clients and position your company as a leader in the market, please visit http://www.PredictableProfits.com
ABOUT CHARLES GAUDET: Gaudet is widely regarded as a marketing expert for consistently delivering windfalls of profits to his clients by unveiling opportunities that have been previously under-utilized or have gone unnoticed. Gaudet has traveled much of the world studying from business, political and social leaders studying entrepreneurial, marketing and business excellence. He is the founder of PredictableProfits.com and the author of the widely popular blog at http://www.PredictableProfits.com/blog.
ABOUT PREDICTABLE PROFITS: Predictable Profits is a leading small business marketing company and a division of Managed Marketing, LLC. The company specializes in finding overlooked marketing opportunities commonly found in most small-to-medium sized businesses and creating actionable marketing strategies for increasing a company's profits. You can read more about Predictable Profits by visiting the company's website at http://www.PredictableProfits.com.
###