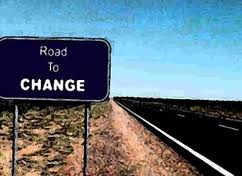 De-Cluttering + Meditating + Manifesting x 30 days = seismic life changes
New York, NY (PRWEB) January 12, 2012
Are you wondering what this New Year has in store for you? From looking to make seismic changes such as finding your life's work, leading a healthier lifestyle, to having electrifying self-confidence. Jill Rowe's enlightening new program Inspirational Tenacity offers up potent new strategies to effect seismic changes and sustainable happiness. During the 30 day program of Inspirational Tenacity, participants explore getting back in touch with their IT (Inspirational Tenacity) and learn that De-Cluttering + Meditating + Manifesting x 30 days = seismic life changes, using a method designed to clear space for ME (Mental Energy), calm the negative mental chatter and embrace their inner guide. A mind, body, spirit wild ride, Inspirational Tenacity facilitates a deep cleanse from the inside out and leads participants down the path to their best life. With Jill Rowe and Inspirational Tenacity prepare for miracles to happen.
It's not too late to join the spirited Jill Rowe along with guest lecturers Harshada Wagner and
Tiphani Montgomery for this unique online program.
Program Dates:
January 14th - February 13, 2012
To learn more and register for this event, please visit http://www.jillrowe.com/inspirational-tenacity
###