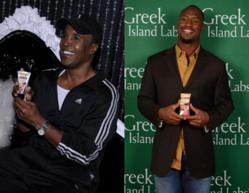 Los Angeles, California (PRWEB) January 12, 2012
Greek Island Labs' product "Joint Mud" is a topical joint pain reliever and is the ideal alternative to ingesting pain relievers.
JointMud is proven to work in as little as 18 minutes. AMA Laboratories states, "When used in accordance with intended package directions, Joint Mud demonstrated statistically significant reduction of joint problems by an average of 74% within the first 18 minutes with a maximum of 89% improvement reported after a single application."
AMA Laboratories says of long term results, "When used in accordance with intended package instructions, in 28 days, Joint Mud improved Joint Flexibility, Muscle Flexibility and Range of Motion by greater than 239%. Also, over the four week study, the number of applications needed to achieve the desired joint relief decreased from three times daily to twice a day"
JointMud is non-irritating, paraben-free, contains no harmful chemicals and gentle for all skin types. JointMud is safe, natural and never tested on animals. Joint Mud addresses both the cause and the symptoms of joint problems, naturally.
In addition to the studies proving the effectiveness of JointMud, Celebrity fans of JointMud include actress Jane Lynch, legendary athlete Sugar Ray Leonard, football star Vernon Davis, and "Dancing with the Stars" professional, Maksim Chernerkovskiy who calls JointMud "Amazing."
For Additional Information on JointMud please visit http://www.jointmud.com.
# # #