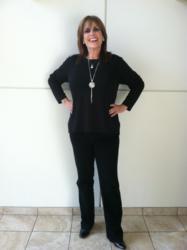 "I realized churches are sending people to heaven...early!"
--Dr. Daniel Amen
Newport Beach, Calif. (PRWEB) January 12, 2012
"We can reform health in America through church and faith-based communities," says Daniel G. Amen, MD who was one of the co-architects of the Daniel Plan, a healthy living program celebrating its first anniversary this Saturday, January 14 at Saddleback Church in Lake Forest, California. Dr. Amen headlines Saturday's rally as one of the guest speakers available to view LIVE online from 9 a.m. - 11:30 a.m. (PST).
Amen, along with Daniel Plan co-authors Pastor Rick Warren, Dr. Mehmet Oz, and Dr. Mark Hyman see churches, and other faith-based communities, as ideal vehicles to reach millions of people with healthy lifestyle training and transformation. In 2011, the Daniel Plan was tested among the Saddleback Church congregation.
"We've seen remarkable results, for example, more than 15,000 people have lost about 250,000 pounds, including Pastor Rick who has lost 50 pounds," said Dr. Amen who wrote last year's New York Times best-selling book "The Amen Solution." "We've seen people lose more than 100 pounds in one year. Others report feeling better, improved sleep, lower blood pressure, off medications and much more. We believe better physical health leads to better spiritual health and an overall enhanced lifestyle."
Now the Daniel Plan, like other Saddleback Church ministries, is available via the website http://www.danielplan.com for any church or community seeking better physical and spiritual health.
Amen, who founded the Amen Clinics, Inc. (ACI), said the Daniel Plan core principles are similar to his own online community at http://www.theamensolution.com.
"Both plans educate people about what to eat, what foods to avoid, suggestions for exercise and the importance of having a support group or friend. The Daniel Plan adds a spiritual or faith element," he said. "The Amen Solution differs because it offers personalized nutrition counseling, an online journal and various 'brain-gym' type activities to address brain health."
Amen said helping create the Daniel Plan was an answer to prayer. "While attending another church one weekend, I walked by donuts for sale, a grill filled with hot dogs and sausages, and the pastor referred to 'last night's ice cream social. It was then I realized churches are sending people to heaven...early!"
Amen said he asked God to use him to help churches get healthy. Within two weeks, Pastor Rick Warren called to ask for help with the Daniel Plan.
The Daniel Plan was inspired by the story in the first chapter of the book of Daniel in the Bible. In January, 2011 Pastor Rick Warren announced his personal goal to lose 90 pounds and enlisted Dr. Amen as one of three world-renowned doctors to write the Daniel Plan which could be followed by the Saddleback congregation and churches anywhere.
"When Pastor Rick learned that being overweight has a negative effect on brain size, activity and function, he knew he needed to change," Dr. Amen said. "I affectionately call this 'The Dinosaur Syndrome. Big body. Little brain. Become extinct."
Daniel G. Amen, MD founded the Amen Clinics, Inc. (ACI) in 1989 and now has offices in Newport Beach, San Francisco, Seattle, and Washington D.C. ACI specializes in using detailed clinical histories, brain imaging, and lab testing for innovative diagnosis and treatment for a wide variety of problems, including weight issues, ADD, anxiety, depression, autistic spectrum disorders, and memory problems.  Dr. Amen is a physician, child and adult psychiatrist, brain-imaging specialist, and Distinguished Fellow of the American Psychiatric Association. Dr. Amen has also authored 28 books, including the New York Times bestsellers, "Change Your Brain, Change Your Body" and "The Amen Solution." His new book, "Use Your Brain to Change Your Age" will be released on February 14 by Crown Archetype.
###