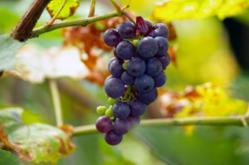 Santa Barbara, CA (PRWEB) January 23, 2012
Mission Linen Supply, a leader in textile rental and buy direct programs, announced today that it has been awarded a contract from the Wine Group (TWG) in Ripon, California. The linen and uniform supply company has been providing garments to its location in Soledad, California.
Under the new contract, Mission Linen Supply will provide garments, lab coats and dust control across each of TWG's Valley locations. Seven of Mission Linen's California locations will service this account.
TWG is the worlds most cost and carbon efficient vintner. The organization offers everyday and premium wines in numerous packaging formats. Its brand names include Franzia, Corbett Canyon, Almaden, Foxhorn, Fish Eye, Flip Flop and Concannon Vineyard. The organization also imports wines from around the world. The Wine Group was interested in working with a company that was capable of handling multiple locations accounts, invested in sustainability, and could help them consolidate the vendors they were using to support their uniform and dust control purchases.
With Mission Linen Supply's help, TWG consolidated their number of uniform providers from five to one. Mission Linen's product offering, pricing, strong relationship with the University of California, and their service team were key factors in this big win.
"We are excited about the opportunity to expand our relationship with TWG from one service location to twelve. Our team is dedicated to providing products to our customers that create smart, cost effective and transparent service standards so companies like TWG can focus on their core business," said Karl Willig, President and Chief Executive Officer of Mission Linen Supply.
About Mission Linen Supply
Mission Linen Supply is a privately-held company and a leading provider of rental products, services and supplies to hospitality, medical and industrial businesses. The company's mission is to maximize profits and operating efficiencies for customers by offering them one-stop shopping for their linen and industrial needs.
Mission Linen Supply manages more than 50 plants and employs three thousand people in California, Arizona, Texas, New Mexico and Oregon. The company relies on technology and environmentally-minded vendor partners to conserve resources and reduce waste. Founded in 1930, Mission Linen Supply is headquartered in Santa Barbara, California and located on the web at http://www.missionlinen.com.
###