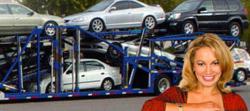 The easy-fill service request form uses drop-down menus and checkbox options that clients can use to quickly go through and fill out so they can reach the right people – the people who could really give them the best value for their money
Phoenix, AZ (PRWEB) January 16, 2012
The TopAutoTransportCompanies.com web portal team has come up with a simplified query form to give clients access to viable car transport service quotes and options, sending the clients on their way within just a matter of seconds.
"This," team representative, Edmont Pescatelini, pointed out, "is very important, since we are dealing with people who understand the value of time. In fact, our platform is for people who are looking for auto transport companies, and most of them have to work on tight schedules."
"The easy-fill service request form uses drop-down menus and checkbox options that clients can use to quickly go through and fill out so they can reach the right people – the people who could really give them the best value for their money," he further explained.
TopAutoTransportCompanies portal was specifically developed to cover everything that goes on in the transportation services industry – providing information on numerous products and services available in the market today, fair market prices, news, and auto carriers' vendors.
The platform provides service reviews to help customers understand the difference between products, features, services, and what to expect from up-and-coming providers and suppliers that have recently made their debut in the market place. It also lists quality professional auto shipping service options so customers can compare prices, services, and save money.
"Picking out the right carrier can prove too arduous a task for anyone to effectively do, especially since there are a lot of other things to consider," Pescatelini said, adding that "... the average US customer can certainly use some advice as to what features to look for in products and services, and what makes for a good relocation service provider."
"With the easy-fill form, visitors can readily get access to several car shipping rates and quotes from various relocation firms. They are thus able to make more informed decisions, and that is what we are after... That is what our portal is all about," he aptly closed.
###