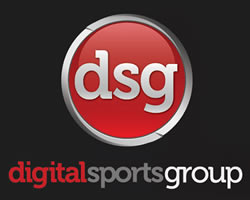 Digital Sports Group to create Olympic Games hub on Sport.co.uk.
(PRWEB UK) 13 January 2012
Digital Sports Group (DSG) have recently concluded negotiations on a content deal to make Sport.co.uk a hub for Olympic news for the London 2012 Olympic Games.
Sport.co.uk was acquired by DSG from Media Corp in the second quarter of 2011 to compliment its growing portfolio of over 200 sports sites such as Football.co.uk and the Footymad network.
Digital Sports Group have been looking at commercial opportunities for Sport.co.uk and see the Olympics as the perfect sporting event to showcase on the site.
Simon Boynton, Managing Director says: "Everyone is without question looking forward to the Olympic Games and the delivery of top quality content into sport.co.uk is the first step to meeting our sports fans needs. Sport.co.uk has the potential to be the biggest digital sports property in the UK and we are committed to realising that potential."
Digital Sports Group have been extremely active over the past two years with the combined acquisitions of the Footymad network, the largest football fan network, Sport.co.uk and Track Days. Along with these acquisitions, DSG have also recently announced partnerships within the Golf Holiday industry.
Digital Sports Group Ltd (DSG) established in 2009 is now the largest independent sports news broadcaster of online content with over 10 million unique users. Each of its carefully tailored websites caters for the different individual needs of users.
Within each sport users can access a plethora of products and services including news, blogs, forums, tweeting through to the organising of fixtures, posting results, purchasing discounted equipment, video streaming and social networking.
Specialising in the needs of the fan on the football terrace at football.co.uk to the county cricket player at cricket.co.uk to the petrol head enthusiast on motorsport.co.uk; this is what's important to DSG.
# # #