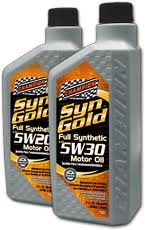 Champion SynGold Sponsored Ford Fiesta Featured at Consumer Electronics Show (CES)
Las Vegas, NV (PRWEB) January 13, 2012
The Champion Oil's sponsored 2011 Ford Fiesta built by M2 Motoring is currently on displayed at the 2012 Consumer Electronic Show (CES) in the Audiovox booth #10404 at the Las Vegas Convention Center.
"The eye-catching customized purple vehicle has garnered a lot of international and local print media, along with a lot of Internet press," said Mike Reddick, Champion VP of Sales. "It definitely has created a lot of excitement for Champion Synthetic Motor Oils."
"CES is a great place to experience innovation in the auto industry and public awareness to the latest automotive aftermarket products such as performance lubricants," added Mike Reddick. "We are proud to be selected as a partner in Ford's Fiesta Project with our Champion SynGold 5w-20 Full Synthetic Motor Oil."
Champion SynGold full synthetic motor oils are uniquely designed to help provide outstanding levels of fuel economy performance, cleaning power and engine protection, even during longer oil change intervals. SynGold is proven to significantly reduce wear and viscosity breakdown because of its advancements in oil technology.
SynGold's premium mixture of synthetic base fluids and performance additives outperform all previous engine oils for protection and durability from wear and viscosity breakdown. SynGold's wide range of viscosity grades fit all types of modern vehicles, including high-performance turbo-charged, supercharged gasoline multi-valve fuel injected engines found in passenger cars, SUVs, light vans and trucks.
About the company: Champion Brands, LLC, is a globally recognized industry leader in specialty lubricants for over 55 years. Champion also produces and blends over 300 products including fuel, oil, engine additives, and lubricants for the automotive, racing, heavy truck, agricultural, industrial, and specialty markets.
For more information about SynGold Motor Oils contact your nearest Champion distributor, or call Champion at 800-821-5693 or 660-885-8151. Champion Brands, LLC; 1001 Golden Drive, Clinton, MO, or go to http://www.ChampionsUseChampion.com For a complete list of Champion Press Releases visit the Media Center at http://www.championbrands.com/cb-press.htm
###