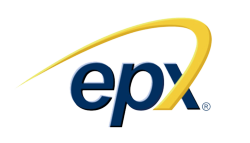 Our single-source offering will provide all the technical requirements and financial services required to accept payments
Wilmington, DE (PRWEB) January 12, 2012
Electronic Payment Exchange (EPX), a full-service payment processor providing combined tokenization and end-to-end encryption payment solutions to multi-national merchants, is strengthening its global presence by becoming a direct merchant acquirer in the European Union with initial movement into the United Kingdom.
EPX will begin offering its payment services directly to EU merchants starting in the first quarter of 2012. EPX already offers payment processing services in the North American, Latin American and Caribbean regions. EPX has provided payment processing services in the EU region for merchants on behalf of bank clients since 2008, but will now directly offer its fully-integrated, straight-through electronic payment processing services to EU merchants in point-of-sale, ecommerce, and card-not-present transaction environments alleviating the need for merchants to contract with multiple third parties.
EPX Executive Vice President Joe Babin announced the EPX EU initiative stating that the strategic initiative was primarily driven by client response. "We have been contacted by merchants in the EU seeking availability of the numerous technical capabilities we already provide to merchants in other regions," stated Babin. "Our single-source offering will provide all the technical requirements and financial services required to accept payments, including merchant accounts, front-end technology, authorization and settlement processing, comprehensive reporting, exception handling, and customer support."
Babin stated that EPX's technical solution includes various features and capabilities not normally afforded to merchants without multiple third parties and additional costs. He also said that EU merchants will realize significantly advanced payment capabilities at lower costs.
EPX expects to recruit experienced merchant acquiring individuals to support their EU efforts and will begin by opening an office in London in the first quarter of 2012.
About Electronic Payment Exchange
Founded in 1979, Electronic Payment Exchange is the global, industry-leading provider of fully integrated, end-to-end payment solutions for merchants across all distribution channels. EPX offers a full range of tokenization-based payment processing services for leading merchants, retailers, etailers, and banks in the United States, Canada, Europe, Latin America, and the Caribbean.
For more information about EPX, visit http://www.epx.com or contact EPX at 302-288-0600.
Contact:
Steven M. Kendus, Marketing Director
Electronic Payment Exchange
302.288.0600
steven.kendus(at)epx(dot)com
# # #