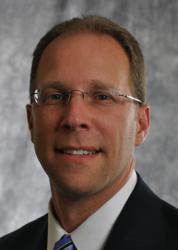 Saginaw, Michigan (PRWEB) January 12, 2012
Duro-Last® Roofing, Inc., the world's largest manufacturer of prefabricated roofing systems, is pleased to announce the addition of Cory L. Gergar as its Chief Financial Officer.
Cory will be responsible for all accounting activities including financial analysis, strategic planning, policy development and implementation, compliance and reporting in support of corporate objectives for Duro-Last and its sister companies; Plastatech® Engineering, Ltd., EXCEPTIONAL® Metals, Creative Impressions®, Oscoda Plastics®, Inc., and TIP-TOP® Screw Manufacturing, Inc.
With extensive experience in financial management, budgeting, coordination between multiple departments, costing systems, and continuous improvement processes, Cory will be a strong contributor to the achievement of the financial goals of all companies.
Cory is a graduate of Michigan State University where he received his Bachelor of Arts in Accounting. He received his Master of Science in Finance degree from Walsh College, School of Accountancy and Business Administration.
Cory will be based in Duro-Last's Saginaw Michigan office.
With corporate headquarters and a manufacturing facility in Saginaw, Michigan, and other locations in Grants Pass, Oregon; Jackson, Mississippi; and Sigourney, Iowa, Duro-Last Roofing, Inc. is the manufacturer of the "World's Best Roof"®. Since 1978, Duro-Last has produced a custom-fabricated, thermoplastic single-ply roofing system that is ideal for any flat or low-sloped commercial or industrial building. Energy-efficient and extremely durable, the Duro-Last roofing system is also leak-proof, virtually maintenance-free and resistant to chemicals, fire, punctures, and high winds. In addition to the Duro-Last roofing system, the company's brands include the Duro-Last Cool Zone®, Duro-Shield® metal retrofit, Duro-Last Designer Series roofing systems, and the Duro- Fleece™ system.
# # #