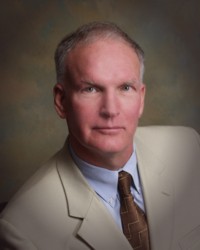 This a great honor for me, and I am humbled to be recognized for my contribution to the literature on world peacemaking.
Clovis, Ca (PRWEB) January 13, 2012
Douglas E. Noll's book Elusive Peace: How Modern Diplomatic Strategies Could Better Resolve World Conflicts (Prometheus, 2011) is the winner of the 2011 International Peace and Justice Book Award. The International Institute for Conflict Prevention & Resolution is an independent nonprofit that promotes innovation in commercial dispute prevention and resolution. Nineteen prominent attorneys, practitioners, corporate counsel, academics, and judges chose Elusive Peace for the annual award. Books are considered for the award based on their outstanding advances for furthering understanding in the field of alternative dispute resolution.
Elusive Peace: How Modern Diplomatic Strategies offers an in-depth analysis into why crucial peace negotiations fail in areas of conflict. Professional mediator Douglas Noll argues that diplomats often enter negotiations with flawed assumptions about human behavior, sovereignty, and power.
Taking research from decision-making theory, behavioral economics, social neuropsychology, and current best practices in mediation, Noll concludes that skilled professional mediators at peace talks in areas of conflicts worldwide would better resolve conflicts. Douglas Noll is a full time internationally recognized mediator and peacemaker, specializing in difficult, complex, and intractable conflicts. Douglas is a Fellow of the International Academy of Mediators, on the American Arbitration Association panel of Mediators and Arbitrators, and is certified under International standards established by the International Mediation Institute. Doug is the President of the California Dispute Resolution Council. Elusive Peace is available at Amazon, Barnes & Noble, Indie Bound, and Kindle, Nook, and iBooks. Visit http://www.elusivepeace.com for more information.
For interview, mediation, arbitration, speaking or workshops contact Inspired Media Communications, Diane Dennis/dianeden(at)centurytel(dot)net.
###