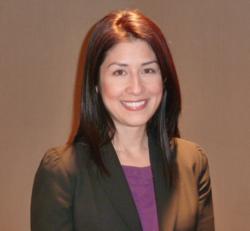 "Melissa's comprehensive understanding of how to position complex infrastructure solutions, Managed Services and Cloud Services makes her the right choice to lead the sales organization at Ancero."

- Paul Boyer, Ancero Executive Director of Sales
Mount Laurel, NJ (PRWEB) January 13, 2012
Ancero, a leading provider of managed services along with a wide array of today's most vital communications services, is pleased to announce the promotion of Melissa Staehle to the position of Director of Sales.
Melissa joined Ancero in 2008 in the role of Channel Manager and played a vital role in Ancero's substantial growth during the past three years. Even during the economic slump, Ancero's sales revenue grew by more than 30% each of the past two years. With over 10 years experience in the telecommunications and IT industries, Melissa brings a unique blend of Channel, Marketing, and Sales experience to her new position.
In 2011, Melissa was named to the prestigious MSP Mentor 250 List. This annual survey ranks the world's top managed service provider executives, entrepreneurs and experts across numerous disciplines.
"Melissa's comprehensive understanding of how to position complex infrastructure solutions, Managed Services and Cloud Services makes her the right choice to lead the sales organization at Ancero. This organizational change is key to executing our growth plans over the next several years," said Paul Boyer, Ancero's Executive Director of Sales.
"This promotion reflects her positive impact on the company and her importance to Ancero's continued growth as we move forward," adds Ancero Managing Director Rob Hogg.
About Ancero
With more than twenty years experience, Ancero, LLC is widely regarded as one of the leading providers of Managed Services, Carrier Services, Professional Services, Cloud Services and Hosted VoIP throughout the Northeastern United States. From the design and deployment of networks through to the day to day management of those networks, Ancero's team of professionals provides business customers with innovative ways to enhance the scope, capacity and value of their investments in technology. Ancero continues to be recognized throughout the industry with many top awards including "AT&T's Silver Solution Provider Champion" and the "MSP Mentor 100" as one of the top 100 Managed Service Providers globally.
For more information on Ancero, visit:
http://www.ancero.com
For Additional Information
Brett Levy
Ancero
Director of Communications & Marketing
phone: 856-210-5817
email: blevy(at)ancero(dot)com
# # #