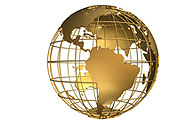 The inception of Forex Managed Accounts is probably the biggest plus that the highly rated Foreign Exchange Market has had in many years.
HongKong, China (PRWEB) January 13, 2012
InvestTechFX managed accounts is a service which specializes in managing the trades of clients in the online forex market. InvestTechFX Managed Account traders get special use of professional tools, fundamental and technical analysis to adequately respond to changes on the Forex ECN market and show consistent trading results.
InvestTechFX Managed Accounts has been specifically designed to help investors enjoy the sea of opportunities the markets have to offer. Every trader has a style and when your portfolio is being managed under the InvestTechFX EA ("Expert Advisor") which uses newly developed, state-of-the-art neuro-net technology; it becomes easier to analyze your investments to establish a balanced portfolio in your online forex trading.
In the past InvestTechFX became one of a limited number of online Forex Software Solution Companies licensed to use a highly technically advanced EA running their Managed Accounts. This has a proven longer track record of innovation in forex trading in: low drawdowns, stable equity curves, solid risk management, consistent reasonable profits and excellent trading skills. This Total EA can only accept from $1,000 to $10,000,000 USD.
A forex trading Managed Account can give a novice or experienced investor who cannot watch the market 24 hours a day an opportunity to participate in the colossal world of online forex trading. Clients of this particular program experience high returns in forex ECN investing as well as low risk trading strategy and strict risk management. Part of the program ensures a Safety-Net Feature in which funds balances are insured to 90% of the initial deposit.
What is EA , Robot Trading and How Does it Affect Me?
The automated systems are vital in the foreign exchange systems as they are able to monitor the markets on a regular basis and can access real time data that is vital in making instantaneous decisions. The automated systems are also useful in observing the market at odd hours, which may sometimes have favorable prices that enhance profits.
In addition, the automated systems are not dependent on some technical factors that affect other markets like the stock market. This in-turn makes Forex ECN managed accounts less vulnerable to market crashes, which are common phenomena. Managed Accounts provide a great option for people with minimal experience in currency trading, new market players and institutions like trustees, counselors, CEOs, individuals, seniors and other people that have full time commitments, which may not be able to closely monitor their accounts and . With InvestTechFX a trader can use a Managed Account and enjoy the forex ECN service and 0.5 Pip spreads on the 6 majors! For Managed Accounts with InvestTech are different from the typical mutual funds or hedge funds in terms of predictability, stability, and creating a pattern as in this case the investor is in complete control of the investment at all times.
Recently, research has shown that investors frequently find that online forex Managed Accounts have proven to be not only attractive to the novice trader, but highly sought after when seasoned investors need strategically experienced asset managers to trade on their behalf. All Investors can now access the lucrative markets in exactly the same way with their funds traded by a professional Expert Advisor available with InvestTechFX Managed Accounts.
The use of these automated systems are mostly an advantage based on the fact that the client is able to mitigate any tremendous losses and maintain a balanced portfolio with greater potential of profits that are more stabilized and predictable.
With this in mind, in order to fully determine profitability by structuring patterns, formulas, and analysis all clients using the EA Managed Account are fully committed for twelve months of active trading.
About InvestTechFX Forex ECN
InvestTechFX software solutions deals with the online Forex Market offering specialized Money Manager, IB and White Label services as well as many benefits in these packages all with the tight fixed spreads of 0.5 pips. Our leverages ranging from 1:100 to 1:500 permits the use of scalping, hedging options and Expert Advisors.
Forex trading InvestTechFX is a Non Dealing Desk (NDD) and Straight Through Processing (STP) Forex ECN company offering an industry leading 0.5 Pip on all 6 majors while trading on the MT4 platform with optional ECN. Commencing January of 2012 InvestTechFX will be offering excellent trading bonuses on several of our promotions depending on the amount of deposits made by clients. For further details, please visit the website.
###