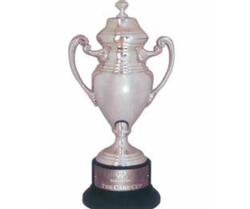 Our staff strives to exceed the expectations of all of our guests to ensure they remember us anytime they are traveling to Denver
Denver, CO (PRWEB) January 12, 2012
The DoubleTree by Hilton Hotel Denver Tech Center, owned and operated by Stonebridge Companies and one of 167 DoubleTree by Hilton Hotels worldwide has been awarded the Hilton/DoubleTree CARE (Caring, Attentive, Responsive and Empowered) cup for outstanding customer service by a DoubleTree Hotel.
This national award, given to only two DoubleTree Hotels quarterly, signifies the highest degree of recognition a hotel can earn. The Denver, Colorado hotel's commitment to excellent service for their hotel guests, the high rating given by guests, and the hotels' work in the community helped the hotel achieve this honor.
"Our daily focus at the Doubletree by Hilton Denver Tech Center is to always make our guests feel this is a home away from home." Says Aaron Alberding, General Manager of the DoubleTree by Hilton Hotel Denver Tech Center. "Our staff strives to exceed the expectations of all of our guests to ensure they remember us anytime they are traveling to Denver."
The DoubleTree by Hilton Hotel is in the heart of the Denver Tech Center and only minutes from downtown Denver, Colorado. Take advantage of their spacious Denver hotel meeting room venues and Hilton CARE Cup service today! On site is the award-winning Zink Kitchen + Bar restaurant open for breakfast, lunch and dinner. The restaurant also features meeting space and gourmet catering.
# # #