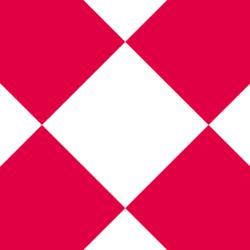 Hopefully these new Google Earth video maps will allow property owners to get a more thorough understanding of the HS2's potential impact.
London, UK (PRWEB UK) 13 January 2012
Since the controversial HS2 project was approved earlier this week (10.01.12), land and property owners along the route have been scanning maps trying to work out just how badly they will be affected.
It is difficult, however, to get a clear impression from looking at a two dimensional plan. To remedy this, Knight Frank's Digital Mapping team has now produced a series of Google Earth-based videos that offer a bird's eye-view of the HS2 route.
The route has been split into sections, allowing property owners to look at the specific area where they live. Click to view the HS2 video routes.
Michael McCullough, Head of Mapping at Knight Frank, comments: "Our website has received an astonishing number of additional visitors – over 15,000 – since HS2 was given the go ahead. Property owners are understandably concerned about the impact of this controversial scheme, so hopefully these new maps will allow them to get a more thorough understanding of its potential impact."
James Del Mar, Head of the HS2 Team at Knight Frank, adds: "Although the government has committed itself to HS2, there is currently no mechanism in place for anybody to claim compensation, other than those who qualify for the existing Exceptional Hardship Scheme.
"That will change once the route has been "safeguarded." This involves the government consulting with local authorities to identify exactly what land will be required for the scheme and putting measures in place to ensure planning permission is not granted for any other use. This process is due to be completed in the autumn."
For more information on HS2 and to find out how Knight Frank's specialist team of experts can help affected property owners, please go to http://www.knightfrank.co.uk/hs2
For further information, please contact:
James Del Mar, Head of HS2 Team, Knight Frank:
+44 (0) 7767 633915, james.del.mar(at)knightfrank(dot)com
Michael McCullough, Head of Mapping, Knight Frank:
+44 (0) 1488 688508, michael.mccollough(at)knightfrank(dot)com
Charlotte Palmer, Country PR Manager, Knight Frank:
+44 (0) 20 7861 5037, charlotte.palmer(at)knightfrank(dot)com
Ends
Notes to Editors
Knight Frank LLP is the leading independent global property consultancy. Headquartered in London, Knight Frank and its New York-based global partner, Newmark Knight Frank, operate from 207 offices, in 43 countries, across six continents. More than 6,340 professionals handle in excess of US$886 billion (£594 billion) worth of commercial, agricultural and residential real estate annually, advising clients ranging from individual owners and buyers to major developers, investors and corporate tenants. For further information about the Company, please visit http://www.knightfrank.com.
About Mapping
Good quality plans are an essential element in the effective management of property, whether supporting sales, land registration, strategic planning or the ongoing management of estates, country houses and farms. The Mapping and GIS Department has both the resources and specialist mapping software, including a Geographical Information System (GIS) and Global Positioning System (GPS) equipment. With access to the whole range of latest digital Ordnance Survey (OS) background mapping data, we can provide all your mapping, data capture and spatial analysis requirements.
No:120r008
###