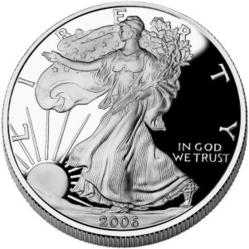 (PRWEB) January 13, 2012
Wholesale Gold Group, a leading company in buying and selling gold, is now offering a 2012 consumer guide for buying silver coins. This guide aims to educate novice and experienced consumers on how to buy silver coins in the precious metals market of 2012, allowing them to better manage their buying, trading, and selling of silver coins. "We've found that more and more of our customers wish to buy gold coins to help preserve and grow their financial future. To help them, we decided to release a guide on how to buy gold coins in these uncertain times," says Michael MacDonald, owner of Wholesale Gold Group.
Consumer buying guides on buying precious metals are commonplace on the Internet, MacDonald notes. The difference between other guides and the guide from Wholesale Gold Group, however, is the level of expertise and knowledge Wholesale Gold Group offers in their guide, the group claims. The guide offered by Wholesale Guide Group not only gives consumers understanding into how to buy precious metals, but it also emphasizes the importance of diversifying in gold and silver. "Like all precious metal investments, buying silver coins has a fair number of nuances," states MacDonald. As an experienced wholesale gold buying group, trading in silver and gold, Wholesale Gold Group's consumer guide to buying silver coins aim to be one of the most thorough guides available on the marketing today.
Many gold and silver wholesalers offer consumers trading information on gold alone. Consumers, however, may also benefit in having an understanding of the value of silver, specifically silver coins and how to buy them. "Although we recommend our customers to buy silver coins, it is also important to buy silver coins like sophisticated investors do," says MacDonald. By enabling consumers, Wholesale Gold Group offers an advantage over their competitors: a solid education on buying silver coins. With this updated guide, Wholesale Gold Group wants consumers to feel more confident in the decisions they make when buying silver coins from a wholesaler or dealer.
###