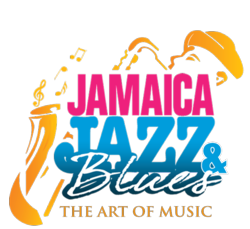 "Jazz is the first major event for Jamaica 50 and will therefore set the tone for the celebrations," explained Junior Taylor
Montego Bay, Jamaica (PRWEB) January 12, 2012
Music is one of the strongest elements of Jamaican culture, and in recognition of this, the JAMAICA Jazz and Blues Festival – The Art of Music 2012 edition will feature a sterling tribute to the dynamic, energetic and riveting genres that have made up Jamaican popular music. Art of Music Productions (AMP), the producers of the Festival, have dedicated Thursday night, January 26, 2012 to Jamaica 50, when they will present an exciting journey through Jamaican music.
The production company has co-opted a slew of Jamaica's best artistes to make an excellent event that will kickstart the celebration of the important anniversary. "Jazz is the first major event for Jamaica 50 and will therefore set the tone for the celebrations," explained Junior Taylor, Associate Producer with Art of Music Productions.
"The idea is to showcase the music from the time we gained our independence to now," he said. Thursday night's tribute to the golden jubilee will therefore present a musical tapestry featuring some of Jamaican music's greatest from the different eras, showcasing the best of Ska, Rocksteady, Reggae and Dancehall.
The impressive roster is a diverse mix that will surely sate the wishes of fans of all Jamaican genres. The multiple-platinum recording artiste and international sensation Shaggy, is sure to whet appetites with his magnetism, gravelly voice, and catchy witty tunes that will send waves of excitement through the audience. Dancehall's first king, Yellowman as well as the original raggamuffin, Half Pint, will have original dancehall fans rocking to the beat.
Reggae's first empress Marcia Griffiths and the young lioness Etana, the poetic philosopher Luciano and Mykal Rose will delve into Reggae's more mystical and prophetic side. For those who wish to immerse themselves in the sounds of lovers rock, the timeless Freddie McGregor and the inimitable John Holt are guaranteed to please. The line-up will also feature George Nooks, Chris Martin, AJ Brown, Pluto Shervington, Lloyd Parks and the We the People Band and the Dragonaires.
The extensive, solid line-up will deliver short, energetic performances that will create a visual kaleidoscope of Jamaican music, drawing from their own hits as well as other iconic songs.
###