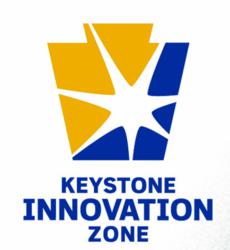 ...writing down your goals makes you more likely to achieve those goals
(PRWEB) January 12, 2012
The Williamsport Inventor's Club will be holding its monthly meeting on Wednesday, January 25, 2012 from 5-6:30 p.m. "Goal Setting for Your Invention in 2012," will be the topic, facilitated by KIZ coordinator, Katie Bell.
A new year means a fresh start, and Katie wants to make sure inventors make that fresh start on the right foot. "I believe 'Goal Setting for your Invention in 2012' is just what the inventors need to hear right now. I want them to understand that writing down your goals makes you more likely to achieve those goals," stated Katie Bell. A variety of techniques will be shared during this session and inventors are expected to leave with their own written list of goals.
The Inventor's Club provides an open forum for inventors to discuss problems, ideas and lessons learned with one another in order to help turn their ideas into commercially viable products. This meeting provides a comfortable and productive atmosphere for local inventors to share resources, tips and receive feedback from one another. (All attendees must sign a confidentiality agreement).
Attendance is free to all Inventors Club Meetings, however, a minimum of 4 meetings must be attended per year in order to be considered an active member.
The meeting will not be held at its normal location but will be held in the IMC conference room in the Career and Workforce Development building at 1122 Fourth Street, Williamsport, PA.
The Williamsport/Lycoming KIZ helps entrepreneurs, inventors and start-up businesses in Lycoming County develop inventions and new product concepts or technologies. The KIZ supports entrepreneurship and innovation. The Inventor's Club is one of the many products sponsored and facilitated by the KIZ. It is also supported by the Williamsport SCORE chapter.
To learn more, visit http://www.wlkiz.com.
# # #