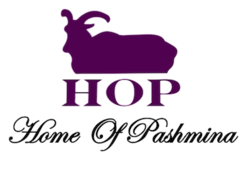 Pamper Yourself In Style
Greater New York Area, New York (PRWEB) January 14, 2012
The HOP Cashmere brand of Home Of Pashmina is growing fast as a brand of choice for high end cashmere scarves and wraps worldwide. Offering a large variety of Cashmere and Silk Designer Pashminas and Pure Grade A Cashmere scarves, HOP brand is launching new reseller program that is sure to attract attention of many accessories resellers and high end boutiques worldwide.
Cashmere is a luxury item. Most discerning buyers like to feel the fabric and check its quality before they are ready to pay the premium for this luxury fabric. Given this limitation, the popular brand houses of Cashmere often tend to go via a reseller route where the buyers can get an opportunity to feel the product at a retail location. Keeping this in mind, HOP Cashmere brand is launching a new reseller program that offers the accessories and fine clothing boutiques all over USA an opportunity to stock HOP branded Pashminas and Cashmere scarves at their establishments.
"We have decided to expand the reach of our products and allow customers to feel it at their boutiques of choice before they buy these fine cashmere items. The best way to go was to reach out to the popular boutiques around the country and offer them a generous reseller program to carry our brand. We are already working with few high end boutiques on the east coast and plan to expand this program to boutiques and stores all over USA." – says Anu C, the president of Home Of Pashmina and owner of HOP Cashmere brand.
The high end boutiques are required to sign a simple reseller agreement that governs the reselling terms and order Cashmere and Silk Cashmere pashminas from Home Of Pashmina at reseller rates. Keeping the luxury quotient in mind, Home Of Pashmina has created very generous terms that allow resellers to order items even in small numbers just to test the market before they go in with a big order to meet the demand. Details of the program are available privately by sending a mail to reseller@homeofpashmina.com or calling the toll free number of Home Of Pashmina 1-800-757-2297.
Home Of Pashmina and HOP Cashmere brand continues to grow in popularity and variety and will soon be launching more varieties of Designer Pashminas in association with some design houses based in New York and India. Stay tuned for more such announcements in 2012 and meanwhile - "Pamper Yourself In Style".
About Home Of Pashmina
HOP Cashmere is a New York area based Cashmere Pashmina Design/Import House with online presence as Home Of Pashmina and its products available at boutiques in Tri-State area. Anu C – President of Home Of Pashmina has many years of experience as merchandiser in a apparel manufacture and export company and is a Pashmina Enthusiast. Anu has also appeared in New York Area magazines as a upcoming women entrepreneur and Pashmina lover.
For more information about Home Of Pashmina or to order a press kit, please contact:
Anu Chandwani
Telephone: 800-757-2297
Email: ac(at)homeofpashmina(dot)com
Online: http://www.homeofpashmina.com
###