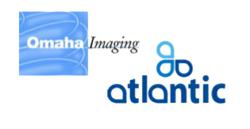 AHMS is delighted to now work as Omaha Imaging's full-service practice management team.
Babylon, NY (PRWEB) January 13, 2012
Atlantic Health Management Solutions is pleased to announce the acquisition of their newest Medical Billing-Collections Contract with Omaha Imaging in Omaha, Nebraska. After managing Omaha Imaging's Marketing efforts and Operational duties for almost a decade, AHMS is delighted to now work as their full-service practice management team.
After an extensive evaluation process, the diagnostic imaging center took the natural next step to success and selected Atlantic Health Management Solutions for outsourced billing, collections, provider contracting and credentialing.
"Omaha Imaging is looking forward to the success that is imminent of partnering with Atlantic for our billing processes. This synergistic transition will provide the best possible billing options for our patients," says their Marketing Representative Joe Bilek. He also comments on the way Atlantic Health Solutions preserves the practice's sense of control and practice values, saying, "Omaha Imaging finally have a dynamic billing department that accommodates patients with the same level of care and attention that we provide in our day to day operations, which we can still keep track of due to the interactive Atlantic process."
About Atlantic Health Solutions
Founded in 2001 by Chris Christenberry Atlantic Health Solutions' mission is to set new performance standards when providing revenue cycle management and practice management services to physicians in both the hospital and outpatient setting. Atlantic Health Solutions achieves this through its rich experience in the industry, various technologies, transparency, and our consistent approach to quality. Atlantic Health Solutions provides billing, collection and practice management services to more than 50 radiology and radiation oncology facilities throughout the US and has helped clients streamline their practice operations, reducing overhead and increasing profitability.
About Omaha Imaging
Omaha Imaging is a diagnostic imaging facility that provides superior service. It is home to the first state-of-the-art, high field, Open MRI unit in Omaha. The facility also provides CT, Ultrasound and Fluoroscopy services. Omaha Imaging has on-site radiologists reviewing each exam that are always available for consultations with patients, physicians and/or physician offices. This unique service conveniently allows the patient to be notified of any results requiring immediate attention, reduces the possibility of repeat exams and decreases the cost to both patients and providers. Omaha Imaging uses voice recognition software that guarantees faster turnaround times on reports.
###