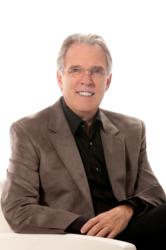 The data we assemble and the information we distribute to a broad and increasingly diverse constituency has never been more valuable."
Rockville, MD (PRWEB) January 16, 2012
Metropolitan Regional Information Systems (MRIS) today announced that David C. Charron, president and CEO of MRIS, was named one of the most influential real estate leaders of 2011 by Inman News, the nation's leading source of independent real estate news. The annual list of the 100 most influential people in real estate recognizes power brokers, thought leaders, and visionaries who influence the real estate industry with their words, actions, insight, and innovations.
"It's an honor to once again be recognized as one of the most influential real estate leaders. I believe it's a testament to MRIS's commitment to providing real estate professionals with innovative technology to grow their business," said Charron. "I am also delighted to see several of my MLS peers included in the Inman 100 list because it bodes well for the challenges our industry faces in the years ahead. The data we assemble and the information we distribute to a broad and increasingly diverse constituency has never been more valuable."
In a year when the U.S. housing market continued on a path to recovery, Charron and his team focused on ingenuity to provide the 45,000+ real estate professionals supported by MRIS with every advantage to sell more homes. MRIS and Charron's commitment towards translating technology advances into effective marketing tools for customers has not only made it faster, easier and more efficient for real estate professionals to input and update their listings but also has improved the ability for a property to be sold.
"We are extremely proud of the integration of the RBI housing market statistics with Matrix this year not only as a benefit to our customers, but as a benefit to potential homeowners to help educate them on market conditions," added Charron. "MRIS is committed to providing accurate, reliable information to our customers and RBI is a perfect example of just that."
Charron is included in the Trade Organization and MLS category of the Inman 100. He has an extensive background in real estate, information systems, and Internet business solutions. At MRIS since 2001, he is responsible for overseeing all operations and for ensuring ongoing communications with the MRIS Board of Directors and the MRIS Shareholders. Charron has managed several organizations that have successfully defined, marketed, and delivered information systems to real estate professionals.
"We're pleased that Inman has once again recognized David Charron for being a visionary leader," said David Howell, Chairman of the MRIS Board of Directors. "David has built a culture of continuous innovation which has been critical to the success of MRIS as well as to real estate professionals throughout the area. His impact and influence is felt well beyond the MRIS footprint."
As a national expert in residential real estate, executive leadership and industry collaboration, Charron serves as Chairman of the MRIS Investment Committee, was a founding member of the COVE Group, served as a Board member of the REALTORS® Federal Credit Union, and was a member of the NAR MLS Policy Committee. He was selected "Volunteer of the Year" by the National Eating Disorders Association, which provides education and awareness to individuals and families suffering from eating disorders.
To view David Charron's full recognition in the Inman 100 report, please visit: http://www.inman.com/inman100/2011/david-charron
ABOUT MRIS
MRIS is real estate in real time™, enabling its customers to list and sell nearly $100 million in real estate each day and nearly $100 billion in listings and closed sales in 2010. A leading developer of real estate information technology, MRIS offers a growing portfolio of technology solutions, including broker and agent software products and an industry-leading consumer portal, HomesDatabase.com. MRIS also showcases unique homes and offers tailored community information through its online television network, mrisTV. MRIS serves nearly 45,000 real estate professionals spanning a 22,000 square mile section of the Mid-Atlantic region, including Maryland, Virginia, Washington, D.C. and markets located in Pennsylvania and West Virginia. For more information, visit MRIS at MRIS.com. "Like" us on Facebook.com/MRISonFB, and follow us on Twitter, @MRIS_REal_News.
###