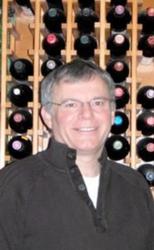 We aren't just the 2 dimensional website that you see
Olympia, WA (PRWEB) January 14, 2012
Wine rack retailer, WineRackStoe has always been proud of the fact that all its products are made in the USA. Now, for the first time since it's 17 years in business, customers will be able to take a peek behind the scenes of their website persona and meet the people responsible for taking their custom wine cellar and accessories from the drawing board to reality.
Owner Michael Kitson has always made it his personal mission to immerse himself in all aspects of day to day business, "We aren't just the 2 dimensional website that you see," said Kitson, "We are real people behind that screen, you call our office, 9 times out of 10 I will be the one to answer."
On Tuesday, January 10, WineRackStore hired their usual wine display photographer to come into the office and shoot the day-to-day activities of the staff. From the CAD wine cellar designs to the actual wine rack production, every behind the scenes aspect of the daily on goings was documented via still photography. These photographs will be used in various locations on the WineRackStore site as well as in marketing materials and other advertising ventures.
The WineRackStore has prided itself on outstanding customer service since day one and are happy to finally be able to put their faces with the voice behind the company. "I know I personally find it frustrating when I have a question to something I'm doing online and I get one prerecorded customer service message after another," said Administrative Supervisor, Sidney Ray, "I'm living proof that if you want to voice a question, comment or concern with us, actual people are here to assist." While orders can be placed online 24 hours a day 7 days a week and customer service lines are open Monday through Friday, 7:30 a.m. PST until 4:00 p.m. PST.
Owned by Michael and Denise Kitson, WineRackStore.com has been selling quality pre-made and custom built wine racks, wine cellars and wine accessories since 1995. WineRackStore.com is A+ rated from the Better Business Bureau. All products are locally crafted in Olympia, WA and are shipped free anywhere in the contiguous United States.
###